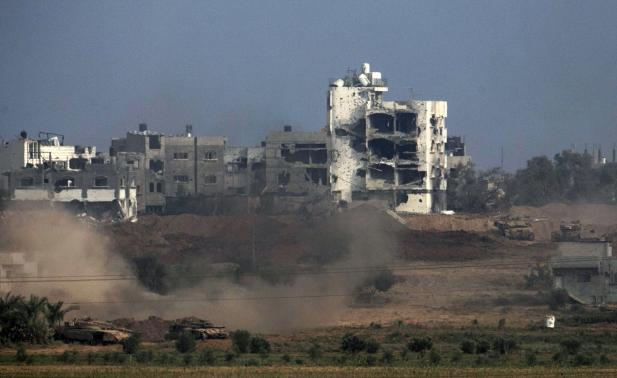 International pressure mounts to end the Israeli-Palestinian conflict. The UN security council adopts a statement agreed by all its 15 members. 
RWANDAN U.N. AMBASSADOR AND SECURITY COUNCIL PRESIDENT EUGENE GASANA: 
The Security Council expresses strong support for the call by international partners and the Secretary-General of the United Nations for an immediate and unconditional humanitarian ceasefire, allowing for the delivery of urgently needed assistance, and they urged all parties to accept and fully implement the humanitarian ceasefire into the Eid period and beyond." 
The end of Ramadan and the beginning of the Eid festival should be a time of joy. But there's not much to celebrate here in Gaza amidst the rubble. It's been three weeks since Israel launched its offensive against Hamas militants in response to Palestinian rocket attacks. 
More than one thousand Palestinians and dozens of Israeli soldiers have been killed in the fighting. 
The cemeteries in Gaza City are filled with new graves. Many of them children.
The hospitals are filled with the wounded and dying.
MAN WHOSE SON WAS INJURED IN ISRAELI STRIKES, KASSEM AL AJLA: 
"This holiday is not a holiday. We cannot call it one. It's called a shock, because what the occupation did to us no humans on this earth have done." 
For now Israel has eased its assaults in the Gaza Strip and Palestinian rocket fire has abated. It's too early to say whether the UN's call for peace will have much effect but hopes are not high.