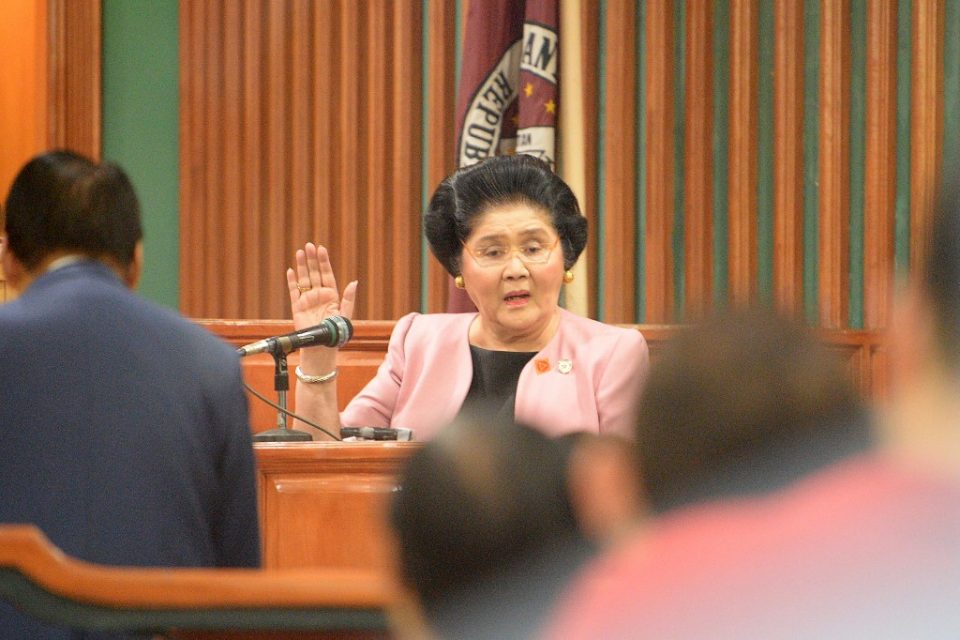 (Eagle News)–The Sandiganbayan has junked the P102-billion forfeiture case against former President Ferdinand Marcos, his wife Imelda and others.
In junking the case also against Rafael Sison, Placido Mapa Jr., Don Ferry, Jose Tengco Jr., Ramon Monzon, Generosa Olazo, Cynthia Cheong, Ma. Luisa Nograles, Leopoldo Vergara, Jose Africa and Rodolfo Arambulo, the anti-graft court noted the failure of the plaintiff, or the Presidential Commission on Good Government,  to  "prove by  preponderance of evidence any of the causes of action" against them.
The anti-graft court said the PCGG failed to show how Sison and the others acted as supposed dummies of the former First Lady in acquiring ill-gotten wealth.
"It saddens the court that it took more than 30 years before this case is submitted for decision and yet the prosecution failed to sustain sufficient evidence (for this)," the Sandiganbayan said.
According to the Sandiganbayan, in civil cases, the party making the allegations has the burden of proving the same through a preponderance of evidence.
"In addition, the parties must rely on the strength of their own evidence, not upon the weakness of the defense offered by their opponent," it added.