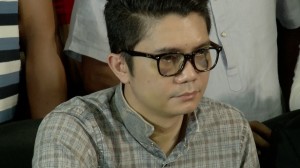 MANILA, Philippines — The Department of Justice has dismissed the rape complaint filed by model  Deniece Cornejo against actor and TV host Vhong Navarro for lack of probable cause, as it ordered the filing of serious illegal detention and grave coercion against Cornejo, her friend Cedric Lee and five others.
In a twist to the controversial case, the accusers became the respondents after the DOJ ordered the filing of charges against Cornejo, Lee and his sister Berniece, and their companions namely Zimmer Raz, Jose Paulo Gregorio Calma, Ferdinand Guerrero, and Jed Fernandez who figured in the mauling of Navarro in a Taguig condominium on January 22.
In a 42-page resolution, the DOJ found probable cause to file charges against Cornejo, Cedric, and the five others for allegedly violating Article 267 and Article 286 of the Revised Penal Code. The case has been filed before the Taguig Regional Trial Court.
No bail was recommended for their temporary liberty.
The resolution was signed by Assistant Prosecutor Olivia Torrevillas, chief of the panel of prosecutors investigating the case.
In the resolution, it said it was clear that Navarro was detained and mauled on January 22, and cited as basis the beatings and maulings supposedly inflicted on Navarro which was contained in a medico-legal report and certificate issued by St. Luke's Medical Center.
The DOJ's resolution said that the "vivid recollection" of Navarro of what happened from the time he entered the condominium unit of Cornejo up to the time he was brought out of the condo unit "indubitably show(ed) that he was actually restrained or deprived of his liberty against his will and that makes respondents liable for serious illegal detention
"From a serious and introspective assessment of these facts, it can only be gleaned that Navarro was detained in a manner that deprived him of his liberty because of the serious physical injuries he sustained," the resolution further stated.
The DOJ's consolidated resolution released Thursday, meanwhile, described Cornejo's rape complaint against Cornejo as "to a certain degree astonishing and incredible as it is contrary to human frailty."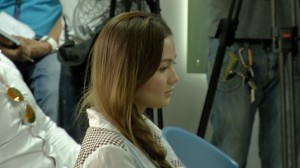 The DOJ also said Cornejo's narration of what happened regarding the alleged rape was "extremely difficult to comprehend under the circumstances."
It also noted that Cornejo's narration of how she was allegedly raped by Navarro demonstrated "physical improbability."
The panel also observed that Cornejo did not have a single scratch from her supposedly struggle with Navarro.  She had also refused hospitalization and medical examination as required by the police as a policy for rape complainants.  (Eagle News Service)