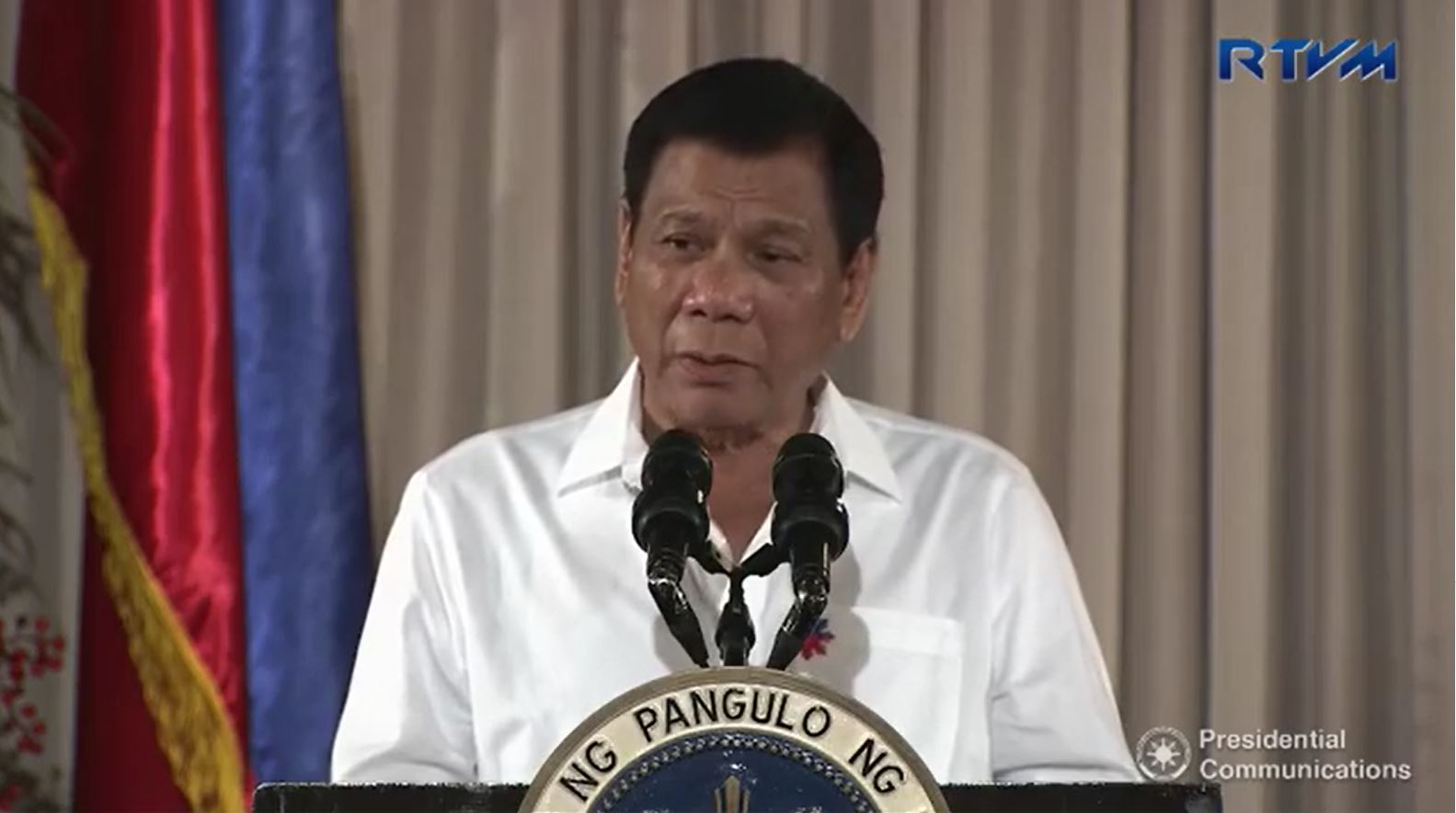 (Eagle News) — President Rodrigo Duterte is scheduled to leave for Lima, Peru today, Thursday, to attend the Asia Pacific Economic Cooperation (APEC) Leaders' Summit, where he is looking forward to having a bilateral meeting with Russian President Vladimir Putin.
The President and his party will fly from Davao City International Airport at 1:40 p.m. But his flight route will avoid passing through the United States, with a stop-over in Auckland, New Zealand before proceeding to Lima.
Duterte's schedule in Peru will officially start on November 19, and he may have two to four bilateral meetings during the event.
But Presidential Communications Secretary Martin Andanar said a meeting between Duterte and US President Barack Obama at the APEC's sidelines would not be a priority of the President.
Instead, Andanar said Duterte is looking forward to meeting other world leaders during the summit.
He said Duterte particularly wanted to meet Putin whom he considers his "idol."
"Whether they talk or not, what is important is that the President will be able to meet and introduce himself to the other leaders," Andanar said
The President is also expected to present his government's socio-economic agenda before the 21-member economies of APEC.
He is expected to attend the Economic Leaders' Meeting (ELM) and the CEO Summit, and will also participate in the APEC-Business Advisory Council (ABAC), which is composed of three chief executives of each of the 21 APEC member-economies.
Doris Magsaysay Ho, chair of last year's ABAC in the Philippines, and Guillermo Luz of the Competitiveness Council, will represent the Philippines during the ABAC meeting. This will be followed by the breakout sessions involving all the 21 leaders and 63 ABAC CEOs.
President Duterte, along with leaders of Japan, Mexico and Singapore, will be in Group 4 of the breakout sessions.
He will then join a meeting with Pacific Alliance leaders, which include Chile, Colombia, Mexico and Peru, after ABAC.
Duterte and the other economic leaders will also meet and dialogue with Facebook chief executive officer and founder Mark Zuckerberg.
The President's first day in Peru will end with a gala dinner to be hosted by Peruvian President Pedro Pablo Kuczynski.
On day two, Duterte is expected to attend an informal dialogue with International Monetary Fund managing director Christine Lagarde.