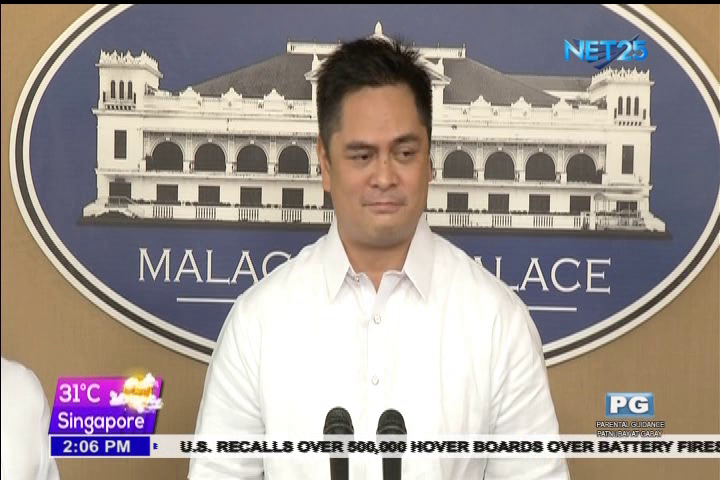 MANILA, Philippines – (Eagle News)– President Duterte has signed his first administrative order, the creation of a task force on media killings, pushing through with his earlier promise to create a superbody that would probe the killing of journalists in the country.
The move came despite receiving "bad press" both from the international and local media who have reported on his speeches, curses and tirades, notably against United States President Barack Obama, the European Union, and the United Nations.
Presidential Secretary Martin Andanar made the announcement in a press briefing in Malacanang, on Thursday afternoon (October 13). The task force will be chaired by the Secretary of Justice  and co-chaired by the Presidential Communications Office Secretary.
"President Duterte has signed administrative order number 1 creating the presidential task force on the violation of right to life, liberty, security of members of the media," Andanar told reporters in a press briefing.
He said the AO was signed last Tuesday, October 11.
Task force members include the Interior Secretary, the National Defense Secretary, the Solicitor General, the executive director of the Presidential Human Rights Committee, the chief-of-staff of the Armed Forces of the Philippines, the director general of the Philippine National Police, and the director of the National Bureau of Investigation.
Andanar said that the Commission on Human Rights chairperson and the Ombudsman were invited as observers and resource persons together with heads of different press groups.
The first meeting of the task force would be after President Duterte's trip to China. (AYP)