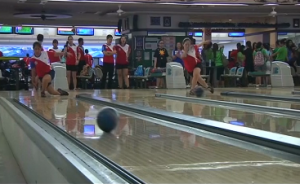 (Reuters) — The Philippines is pinning its hopes on ten-pin bowling and combat sports for gold medals at the 2014 Asian Games in South Korea.
Among the line-up for the Philippine bowling team is Engelberto Rivera, the 2010 Guangzhou Asian Games gold medallist and 2006 World Ten-pin Bowling Champion.
"There's actually a lot of pressure for me to defend my singles gold medal four years ago, but I've been preparing for this tournament for many years now and I'm expecting myself to give my 100 percent," Rivera said.
The Philippine team, a mix of young and veteran players, has been travelling to neighbouring countries and participating in friendly matches to improve their form.
They are in the last leg of training and will fly to Incheon on September 20 for the competition.
"There are a lot of bowling teams that are stronger than us, but we're Filipinos. We don't say die, we have that fighting first," said head coach Johnson Cheng.
The Philippines took home one gold and one bronze in bowling during the 2010 GuangzhouGames.
Bowling in the Philippines was said to be in its prime in the 1990s, with legendary players that included six-time World Bowling Champion Paeng Nepomuceno.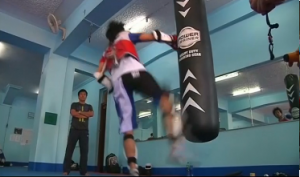 In the field of combat sports, the Philippine Taekwondo Association is banking on 2010 Asian bronze and 2011 Southeast Asian gold medallist John Paul Lizardo.
Lizardo, who lost to aSouth Korea during the quarter-finals in Guangzhou, hopes for redemption this year and said he will focus on speed against his opponents.
"My opponents are big so I have to increase my speed and footwork, and of course my stamina, especially if you are smaller than your enemies," he said.
The Philippines, which has yet to win a gold medal in taekwondo, aims to bag one this year despite strong competition from South Korea, where the sport originated.
"We're hoping that they'll be on the best shape of their lives, be in their finest, and will be able to reach our goals, be in a position to get a gold medal," said technical coach Dindo Simpao.
The Philippines is also looking at wushu and boxing for medals.
Around 150 Filipino athletes will be competing for 25 out of the 36 sports in Incheon, where an opening ceremony will launch the games on Friday (September 19).
In the 2010 Guangzhou Games, the Philippines brought home a total of 16 medals, including three gold, four silver and nine bronze.