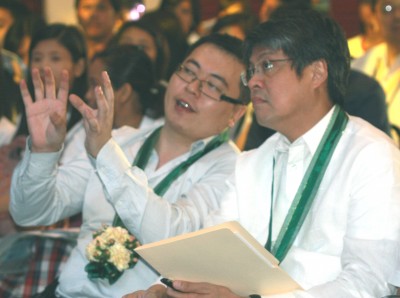 (Eagle News) — The alleged middleman in the P6.4-billion shabu shipment that entered the country via Customs express lanes in May is now a free man.
This was after the woman who filed a  rape case against Kenneth Dong before the Parañaque Regional Trial Court Branch 195 submitted an affidavit of desistance to say she would no longer pursue the case against him.
The warrant of arrest issued by Judge Aida Estrella Macapagal in connection with that case had been the basis for the arrest of Dong right after he attended a Senate hearing on the P6.4-billion shabu shipment mess on Aug. 15.
After the affidavit of desistance was filed, Macapagal junked the  complaint, which alleged Dong raped the "intoxicated" businesswoman in a townhouse on April 9, 2016.
"Finding the motion to be with merit and without objection on the part of public prosecutor, let the instant complaint be as it is hereby ordered dismissed," Macapagal's one-page order said.
Dong, however, still faces a drug importation complaint in connection with the P6.4-billion shabu mess.
The NBI filed the complaint against him, Customs "fixer" Mark Taguba and several others before the Department of Justice in August.
Dong has denied the charges stated in that complaint.