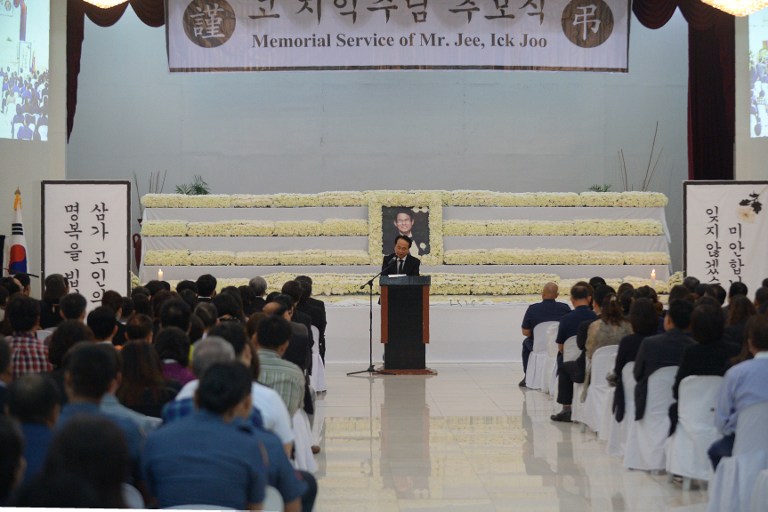 (Eagle News)—A Pampanga court has ordered the release from restrictive custody of a police officer who was charged in connection with the killing of South Korean businessman Jee Ick Joo.
In granting SP04 Roy Villegas' motion for the same, Branch 56 noted the police officer had  completed his testimony as a state witness in court.
It also junked the arguments of accused Ricky Sta. Isabel and Jerry Omlang to oppose Villegas' motion pending their  motion before the Court of Appeals.
According to the court, the motion before the appellate court "will not interrupt the course of the main case" except when a temporary restraining order has been issued.
"In view of this injunction, the court may rule on the motion of witness Villegas notwithstanding the pending petition with the Honorable Court of Appeals," the court said.
Villegas was discharged to be state witness, leaving Glenn Dumlao, Sta. Isabel and Omlang facing the cases in connection with the South Korean's killing and abduction in 2017.
The three are detained in a Pampanga facility.