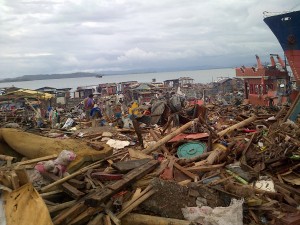 MANILA, Feb 2 (PNA) — Despite some calls by typhoon "Yolanda" survivors for the abolition of the no-build zone policy, Malacanang on Sunday has remained firm in keeping its policy for the safety of residents.
Deputy presidential spokesperson Abigail Valte said on state-run dzRB Radyo ng Bayan that the policy will continue to be implemented along the eastern seaboard of Eastern Visayas.
Valte said that this was to avoid another calamity from wrecking havoc as Yolanda did to Central Visayas last year which left more than 6,200 dead.
She said that the no-build zone policy will ensure the safety of residents from storm surges.
"The reason for that is very apparent to everybody," Valte said.
"It's really for the safety of everybody who will possibly be put in danger if you violate the no-build zone," she added.
President Benigno S. Aquino III has given the Department of Environment and Natural Resources (DENR) the directive to establish 'no-build zones' on coastlines in December last year. (source: Philippine News Agency)