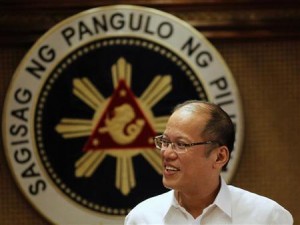 MANILA, Feb 2 (PNA) — Five days from now, President Benigno S. Aquino will be turning 54, but according to a Malacanang official, the President has not yet planned anything special.
It has been known that the President has always treated his birthday as an ordinary working day.
On his birthday last year, the President visited a 15-year-old bone cancer patient at the Philippine Orthopedic Center in Quezon City.
Deputy presidential spokesperson Abigail Valte said that the President may use his birthday (Feb 8) this year, which falls on a Saturday , for some much-needed rest.
"This year, his birthday will fall on a Saturday. He may take the opportunity to get some rest," she said on state-run dzRB Radyo ng Bayan.
She also said that she has not been advised of any other "special plans" as of positing time. (source: Philippine News Agency)