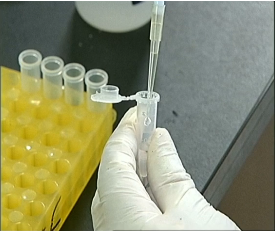 (Reuters/CCTV) A leading Ebola researcher said on Tuesday that the experimental Ebola drug ZMapp has a good chance of curing people who are infected in the current Ebola outbreak in West Africa.
ZMapp, co-developed by U.S. researchers and the Public Health Agency of Canada, is a cocktail of three monoclonal antibodies – extracted from tobacco plants – that is designed to bind to the protein of the Ebola virus, neutralizing the virus so it can't cause further damage.
According to a study published last week in the science journal "Nature," ZMapp cured all 18 of the lab monkeys infected with Ebola, including those that had received no treatment until five days after their infection.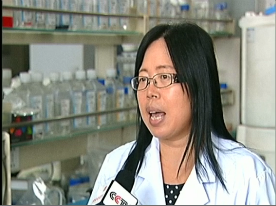 "This time, we experimented ZMapp on 21 macaques," said Qiu Xiangguo of the Public Health Agency of Canada, who was the first author of the study.
"Those in the control group all died eight days into their infection, while those in the three treatment groups were respectively administered the drug either on Day 3, 4 or 5 after the animals were infected and all 18 of them survived. It has been the best result we've got in this field so far, and has surpassed everybody's expectation. This result (on monkeys) is analogous to curing people who are nine to 11 days after infection," she added
Ms. Qiu, a Chinese Canadian microbiologist, arrived in Beijing earlier this week as part of an international collaboration to fight the Ebola epidemic, which according to the World Health Organization (WHO) has killed more than 1,900 people in West Africa since March.
Although there is still no known cure, no proven treatment, and no vaccine for Ebola, experimental drugs like ZMapp were offered to at least seven desperately ill patients – outside of clinical trials – on the basis of "compassionate use." Four of them have been reportedly discharged after successful treatment.
Human safety trials on ZMapp are due to begin by the end of this year.