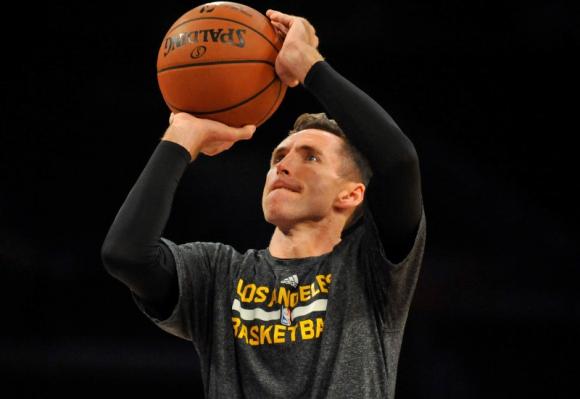 (Reuters) – Los Angeles Lakers' point guard Steve Nash will miss the entire 2014-15 season, the National Basketball Association team said on Thursday.
Nash, 40, has battled a bad back and other injuries for years and the latest setback suggests the two-time NBA Most Valuable Player may have played his final game, though he has not announced his retirement.
"Being on the court this season has been my top priority and it is disappointing to not be able to do that right now," the Canadian said in a statement.
"I work very hard to stay healthy and unfortunately my recent setback makes performing at full capacity difficult.
"I will continue to support my team during this period of rest, and will focus on my long-term health."
Nash recently re-injured his back carrying his bags.
He has been severely hampered by injuries since joining the Lakers and played just 15 games last season and averaged 6.8 points and 5.7 assists.
He has averaged 11.4 points and 6.4 assists in his 65 games for the Lakers since joining them in 2012.