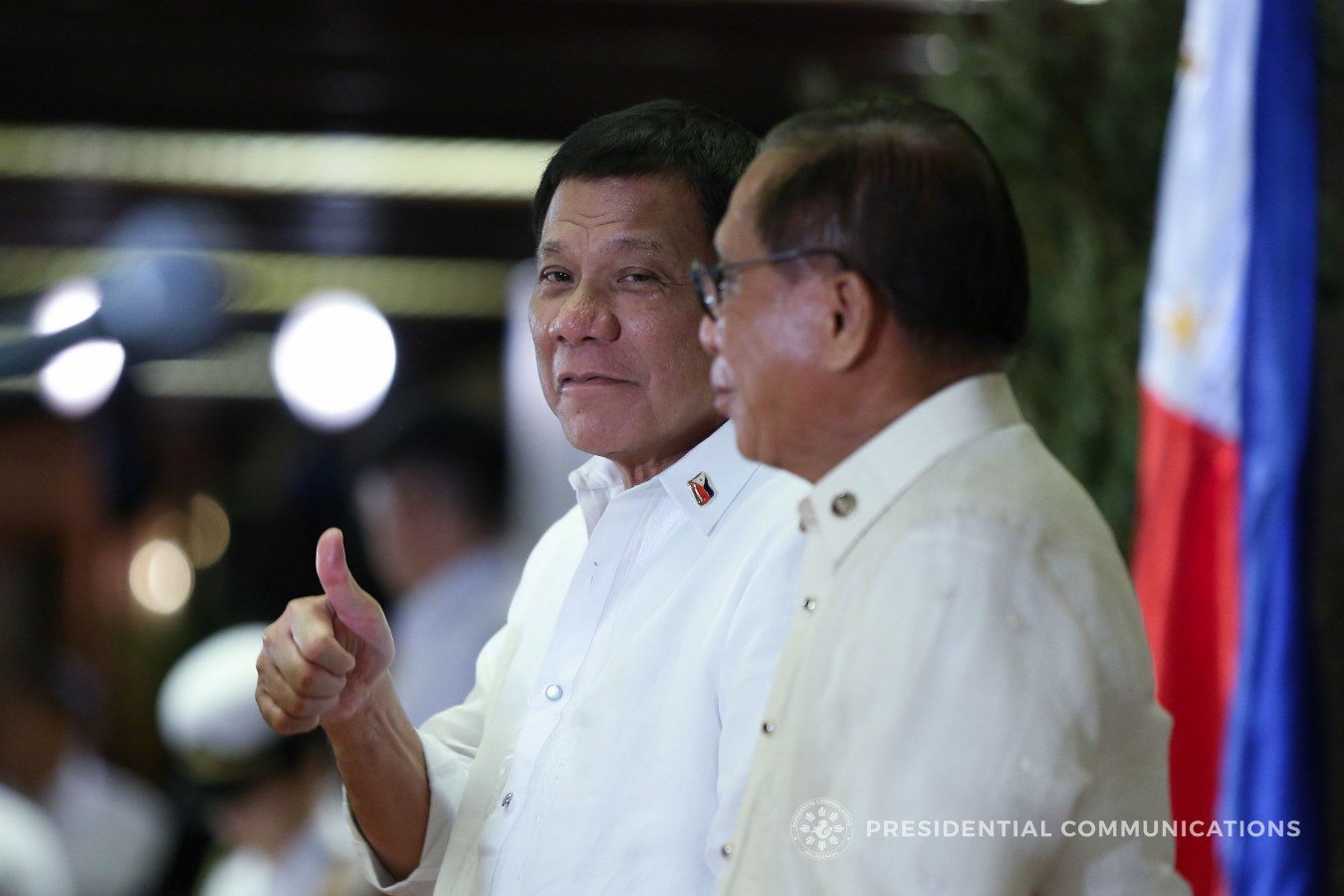 (Eagle News) — Presidential Adviser on the Peace Process Jesus Dureza has resigned.
President Rodrigo Duterte made the revelation during the inauguration of the Bohol-Panglao International Airport on Tuesday, Nov. 27.
Duterte said he was "sad" he accepted Dureza's resignation.
It was unclear so far why Dureza resigned, but Duterte's announcement came amid announcements he had fired two undersecretaries from the Office of the Presidential Adviser on the Peace Process, which Dureza heads.
Earlier, Duterte said he would fire another undersecretary for corruption.
Duterte said this after firing Falconi Millar, secretary-general of the Housing and Urban Development Coordinating Council, also allegedly for corruption.
Millar has denied the allegations, saying they were only part of a demolition job against him.