AS its centennial year closes and its 101st anniversary dawns this July 27, the Iglesia Ni Cristo (INC) will stage the first international championships of its multi-sports federation known as "Unity Games" as one of the highlights of its anniversary commemoration.
Around 2,000 athletes representing INC membership from 17 countries worldwide will compete in 12 sports events,namely basketball, volleyball, football, baseball, swimming, tennis, table tennis, badminton, bowling, chess, taekwondo, and track and field.
Aside from the Philippine teams, sports teams from USA, Canada, Italy, Germany, Africa, Australia, Japan, China, and other countries will be taking part in this brotherly sports competition for INC members.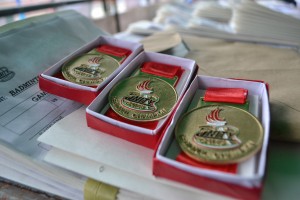 From July 25 to 26, the Unity Games International will take place in at least 10 venues scattered throughout Metro Manila, Rizal, and Bulacan, with some of the event finals at the Philippine Stadium and the Philippine Arena in Ciudad de Victoria in Bulacan.
Launched in 2011, the INC Unity Games was conceived by INC Executive Minister, Brother Eduardo V. Manalo, "to nurture the love of the brethren for one another and further solidify their unity" through sports. Under the supervision of the Christian Family Organizations Committee led by Brother Angelo V. Manalo, the Unity Games has grown to become one of the biggest multi-sport leagues in the country.