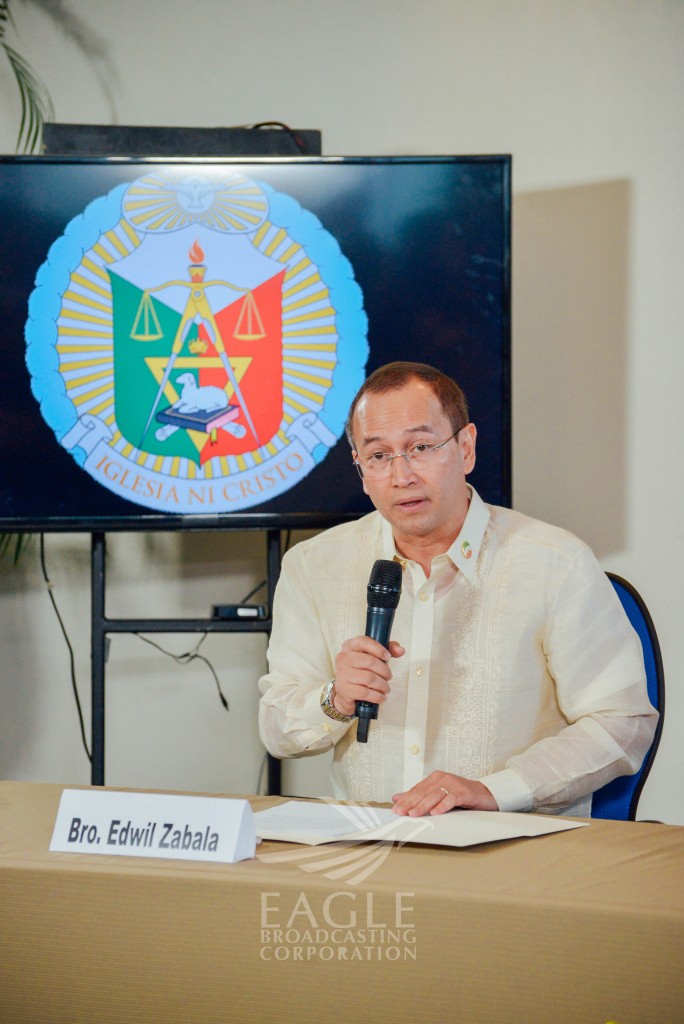 IGLESIA NI CRISTO
Press Statement
January 20, 2016
We would like to clarify that the Iglesia Ni Cristo's legal team is currently at the Court of Appeals. They are fully prepared for that hearing and have been waiting for Mr. Lowell Menorca II to appear in Court.
We were dumbfounded upon learning that our name is again being besmirched by Mr. Menorca.
The INC is conducting its own inquiry concerning the events which led to the serving of an arrest warrant against Mr. Menorca this morning.
Mr. Menorca is alleged to have made defamatory statements against some INC members who are part of our medical and rescue units. These members were offended and filed the complaint against Mr. Menorca.
An arrest warrant was issued and that it was served this morning is beyond the control of the complainants since that was dependent on the police finding the opportunity to serve it.
We implore the public to be more circumspect with their assessment. The Iglesia Ni Cristo has confidence in the legal process and we trust that we will eventually be vindicated.
Iglesia Ni Cristo Official Press Statement