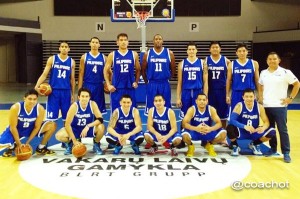 Gilas is full of confidence that they will be able to give a good game despite the all Filipino line-up in the Asian Games.
According to Coach Chot Reyes, they are ready to fight with an all-Filipino line-up even if naturalized Filipino player, Andray Blatch is not included.
There is also a possibility that another naturalized Filipino player, Marcus Doughit, will not be able to join, as his name is not included in the final list submitted to the organizers of the Asian Games.
The Asian Games have stricter rules regarding naturalized players compared to Fiba World Cup.