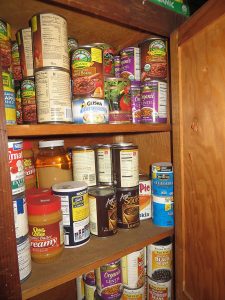 Some hazards are naturally occurring physical phenomena caused either by rapid or slow onset events which can be geophysical like earthquakes, landslides, tsunamis and volcanic activity. Others are hydrological like avalanches and floods some climatological such as extreme temperatures, drought and wildfires, meteorological like storms and wave surges, or biological such as disease epidemics and insect or animal plagues.
Technological or man-made hazards are complex emergencies or conflicts, famine, displaced populations, industrial accidents and transport accidents. These are events that are caused by humans and occur in or close to human settlements. These can include environmental degradation, pollution and accidents.
A natural or man-made disaster can cause loss of lives or damages to properties. Our country is not spared from the havoc of natural disasters, as it is surrounded by bodies of water and is located along the Pacific Ocean's "Ring of Fire", from where typhoons, tsunamis, volcanic eruptions and earthquake emanate.
Emergency reserve food and water in the home are essential in the event of a natural disaster. Ensuring the safety and quality of food and water supply is very important because consumption of contaminated food or water may result in illness or death. Careful planning and readiness help ensure safe food and water supply for the family.
Here are some practical food tips that you can follow when disaster occurs:
–       Store food that are non-perishable or with long storage life
–       Foods that need no refrigeration
–       Foods that are easy to prepare to prepare and cook
–       Foods that require a minimal amount of water if preparation is needed
–       Foods should be compact and lightweight
–       Store clean water in safe sealed containers
–       Also wash hands with soap and water when handling foods to prevent illnesses and
–       Include hand sanitizer
Examples of foods to store are ready-to-eat canned goods like sardines, dried fruits, juices, staples (sugar, salt, pepper), instant low-salt noodles, high energy foods (peanut butter, jelly, nuts, energy bars), cookies, candies and other snack foods. Also, avoid storing foods that are salty, spicy and caffeinated because these will increase thirst.
We must also consider the special nutritional needs of infants and young children, pregnant and lactating and older persons in the home because they are the most vulnerable persons. Like for infants and young children, breastmilk is still the best food for them. Practice and maintain exclusive breastfeeding from birth to six months.
For pregnant and lactating women, micronutrient-rich foods must be considered, like fortified foods such as instant low-salt noodles and cereals. For older persons, store easy to chew and digest foods like soft biscuits, bread, oats and easy to prepare soups.
Also, water is the most essential life-sustaining resource. Keeping water in a clean plastic bottle will keep you hydrated.
Have a bag of foods ready to carry when disaster strikes. Every household should assemble a disaster supplies kit and keep it up to date. A disaster supplies kit is a collection of basic items a family would probably need to stay safe and be more comfortable during and after a disaster. Disaster supplies kit items should be stored in a portable container near or as close as possible to exit door.
Review the contents of your kit at least once every quarter or as your family needs change. Major food shortages can be a major feature during emergency situation. Planning ahead and preparing the disaster kits before calamities strike would to prevent us from additional stress when disaster strikes.
For more information on food and nutrition, contact:  Dr. Mario V. Capanzana, Director, Food and Nutrition Research Institute, Department of Science and Technology, General Santos Avenue, Bicutan, Taguig City; Telephone/ Fax Nos: 837-2934 or 837-3164; Direct Line:839-1839; DOST Trunk Line: 837-2071-82 local 2296 or 2284; e-mail: [email protected] or at [email protected]; FNRI-DOST website: http://www.fnri.dost.gov.ph.  Like our Facebook page at facebook.com/FNRI.DOST or follow our Twitter account at twitter.com/FNRI_DOST. (Imelda Angeles-Agdeppa, FNRI-DOST S&T Media Service/PIA-Caraga)