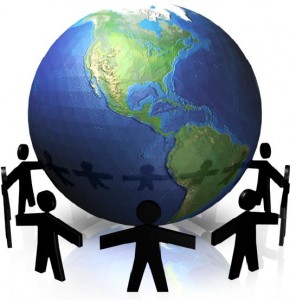 February is hailed as Youth Leadership Month, a month to celebrate young people who take on leadership roles within their communities. Those who have not yet dedicated their time to a leadership role are encouraged to find something, a cause they love and step up to help in this effort.
There are many ways children of all ages can take a leadership role Here are several ways you can encourage your children to become leaders.
• The Youth Leadership Exchange – This program is for high-school students who want to learn how to be positive role members in their community. Through volunteering and classes that teach useful community skills, students are empowered to become leaders.
• Free To Live Animal Sanctuary – This is a no-kill sanctuary located just north of Oklahoma City. This sanctuary is run 365 days a year, 24 hours a day, providing food, water, shelter, and care to over 100 dogs and cats that otherwise would have been put to sleep. The first and third Saturday of every month, volunteers can help by playing with and caring for the animals.
• World Neighbors – This international group aims to transform communities in some of the poorest areas across the globe. Through development and education, WN works against poverty and hunger to help create a healthy environment.
• Will Rogers Gardens- Volunteers can foster an appreciation and knowledge of plants and nature.
Volunteering is an important way for youth of all ages to take on leadership roles and be something more than who they are now.
Suggestion
• Team-building activities
• Leadership skills training
• Becoming physically and emotionally fit
• Eating and healthy living
• Personal safety training
• Being of Service to others
• Camps and youth conferences
• Sports
• Cultural events
• Sharing standards
• Understanding the Scripture
• Increasing faith in Christ
• Serving our families
• Serving larger groups
• Learning about and experiencing missionary work
• Answering questions about your beliefs
• Discovering education and job opportunities
• Study skills
• Learning tools to create and maintain a home
• Learning skills of great mothers and fathers
• Developing youth as agents of change and ecological activism
By:
Paola Hines
BS Mass Communication
New Era University