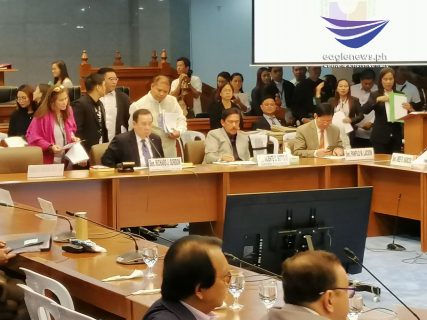 (Eagle News)–The grant of good conduct time allowances even to convicts of heinous crimes was the prevailing practice since Republic Act 10592 was passed, Bureau of Corrections Chief Nicanor Faeldon said.
In a hearing on the GCTA law by the Senate, Faeldon noted that this was based on the  interpretation of the law that convicts even of heinous crimes are not excluded from coverage of the law.
Faeldon said because of this, a perusal of the records showed even convicts of rape have been released  since 2014.
Faeldon also pointed out the uniform manual used by Bureau of Corrections personnel shows that the giving of GCTA given to inmates could only be suspended on the month the infraction was committed by the inmate.
He said the giving of GCTAs would then resume the following month under the manual made by a committee led by former Justice Undersecretary Reynante Orceo.
Orceo said the manual was merely a harmonization of the manuals of the BuCor and the Bureau of Jail Management and Penology.
"What the BuCor chief has said seems to be the prevailing rule until public outrage happened over (former Calauan, Laguna Mayor Antonio) Sanchez," Justice Secretary Menardo Guevarra confirmed.