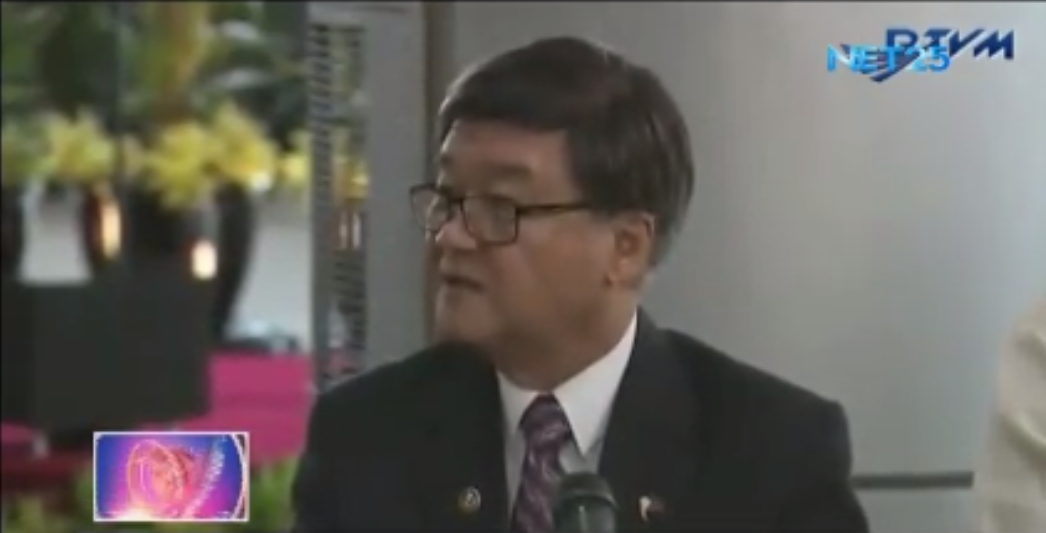 (Eagle News) — Justice Secretary Vitaliano Aguirre on Wednesday (December 14) sacked the acting chief of the Bureau of Immigration's Intelligence Division chief Charles Calima Jr.
Aguirre removed Calima after two Immigration deputy commissioners had claimed that Calima also got money from Chinese businessman and online gaming operator Jack Lam.
The Department of Justice chief also said he would not change his recommendation to immediately remove from government service the two BI deputy commissioners Michael Robles and Al Argosino after they admitted to having received bribe money from Lam.
Aguirre said he also felt "betrayed" that his fraternity brothers accepted bribe money from Lam's associates.
He said he had already written to President Duterte his recommendation  to remove the two officials from their posts
BI Deputy commissioners Robles and Argosino, who returned the P30 million they allegedly got from Lam's men, meanwhile, claimed that the operation was a "frame-up."
In a press conference, they claimed they did it so they can obtain the "best evidence" of bribery against Lam.
A former police colonel Wally Sombero, who is working for the Macau-based businessman, claimed Lam gave P50 million in all to Robles and Argosino in exchange for the release of 600 of the more than a thousand Chinese nationals detained for working in Fontana without a work visa.

But the two commissioners claimed that the P18 million was with Immigration Intelligence Division chief Charles Calima Jr., while the other P2 million went to Sombero.  This was to explain why they only presented P30 million of the alleged pay-off money.
Aguirre said he "felt betrayed."
"They were not following the order of the President (Rodrigo Duterte) to go after corruption," Aguirre said in a previous press conference.
But Aguirre said that as much as possible he does not want to "prejudge" the case since the NBI is still conducting its investigation, in the face of denials by the two BI officials on the extortion allegation.
"Have trust in me. I will be fair, there will be no favors to anybody," Aguirre said.
Argosino and Robles are members of the San Beda College of Law-based Lex Talionis Fraternitas, Inc., like President Duterte and Justice Secretary Aguirre.
The two immigration officials, however, insisted that they did not betray the trust of the President on them, claiming that with what they have done, the BI now has the goods on Lam.
They filed a complaint against Jack Lam, Sombero, and Calima.
There were 1,316 undocumented Chinese workers who were caught engaged in illegal online gambling operations by BI operatives on November 24 at Lam-owned Fontana Leisure Parks and Casino in Clark, Pampanga.
Media reports however confirmed that 600 of the arrested Chinese workers were indeed released by the Bureau of Immigration after the P50 million alleged pay-off.