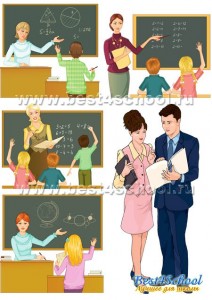 In the celebration of National Teachers' Month, President Aquino said they are aiming, "to revitalize the image of teaching as a vocation by increasing public awareness on the value of teachers in Philippine society and national development."
This September is the start of National Teachers' Month and will culminate on October 4, a day before the international celebration of World Teachers' Day.  The President has also announced his endorsement of "National Prayer for Teachers" during the month to support and enhance the country's value for these professionals.
Education Secretary Armin Luistro has directed officials in both public and private elementary and secondary schools to come up with activities that would honor the teachers and their profession.
Luistro said that the National Teachers' Month and World Teachers' Day are being celebrated to acknowledge the crucial role teachers play in building the future.
Aquino made the declaration in Proclamation No. 242, which was signed on August 24, 2011 by Executive Secretary Paquito Ochoa Jr. September 5 until October 5 is the month-long teachers' celebration.