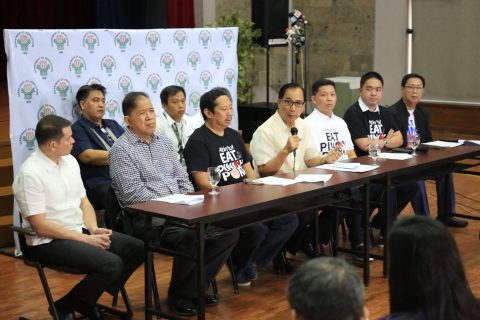 (Eagle News)–African Swine Fever cases in Rizal and Bulacan "may be considered an outbreak but not an epidemic."
This is according to the Department of Agriculture, which issued a statement on Monday, Sept. 16, days after the entry of ASF into the country was confirmed.
Agriculture Secretary William Dar said even then, the ASF has already been contained in Barangay Pritil in Guiguinto, Bulacan; and in some barangays in Rodriguez, San Mateo, and Antipolo, in Rizal, with 7,416 pigs within the one-kilometer radius in ASF areas in Rizal and Bulacan already  depopulated.
He added an slaughterhouse in San Mateo, which had been infected,  has since been closed.
The DA urged the media and the public not to release unverified information on the situation, noting that this could damage the P260-billion swine industry.
It gave the assurance it was implementing biosecurity and quarantine measures to manage, contain and control the spread of the disease.
It said it could also count with the help of local government units, the private sector, the Philippine National Police and the Armed Forces of the Philippines.