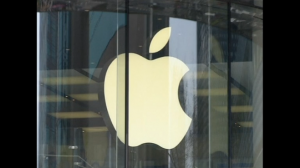 The demand for Apple's latest addition – iPhone 6s is much stronger in China as compared to other parts of the world, including the U.S., according to the latest data unveiled by Apple's news blog.
The inventory blog of iPhone tracked the back-order status of various iPhone models by screen shots of Apple's estimated waiting time. On Sept 12, shipping waiting time for the new iPhone 6s Plus in China stood at three to four weeks, and two to three weeks for iPhone 6s.
Arik Hesseldahl, senior editor of U.S. tech website Recode.net, said one problem of the data was that there was no indication on how many inventories were allocated by region or carrier. And, it was the first day of pre-orders, so this data was as preliminary as one can get.
The Apple Inc. reported its third-quarter earnings in July, of which the revenue in Greater China reached 13.2 billion U.S. dollars, an increase of 112 percent year-on-year, and the iPhone sales climbed by 85 percent.
Apple's CEO Tim Cook said the growth in Greater China was "outstanding" because the Mac App Store's revenue doubled in China and the company intended to open 40 new stores in China by the middle of next year. (CCTV)