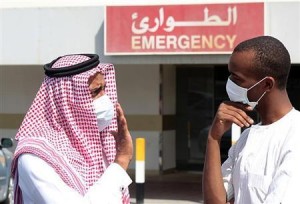 MANILA, Philippines (PNA)– Two more Filipino workers based in Jeddah, Saudi Arabia died of the Middle East Respiratory Coronavirus (MERS-CoV) this month, the Department of Foreign Affairs announced on Thursday.
DFA Spokesman Charles Jose said the first death was reported on May 12, the other on May 18, bringing to five the total number of Filipinos who have died from the disease.
Jose did not disclose the nature of the fatalities' work or their gender.
"Our consulate is rendering assistance to their next of kin and their families have already been notified," Jose said at a press briefing.
Philippine officials in Saudi Arabia, he added, are facilitating the victims' benefits and the immediate repatriation of their remains.
The first three Filipinos who died of MERS all worked in hospitals.
Despite the worsening incidence of the disease, the government has not issued a travel ban to Saudi Arabia.
However, the government called on Filipinos traveling to and living in the Middle East kingdom to exercise extreme caution and follow health advisories issued by Saudi authorities.
Earlier, the Civil Aeronautics Board in Manila issued an advisory ordering all flights from the Arabian peninsula to secure health checklists for their passengers prior to disembarkation. The advisory is part of measures being undertaken by the Department of Health to prevent the entry of MERS into the country. (Philippine News Agency)