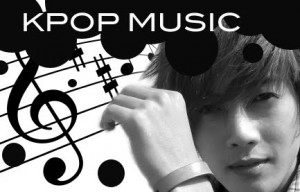 OPM or Original Pinoy Music is the country's music industry and has been serving the Pinoy's love for music. But for quite some time now, a new range of tune has invaded our shores and stirred the music industry. Going as far as calling it the new genre of music, KPop has taken the world, especially the Philippines.
K-pop is a musical genre from South Korea that is characterized by a wide variety of audiovisual elements. Although it comprises all genres of "popular music" within South Korea, the term is more often used in a narrower sense to describe a modern form of South Korean pop music covering: dance-pop, pop ballad, electronic, rock, metal, hip-hop music and R&B.
Kpop songs generally are very catchy and upbeat. Both these aspects have tendencies to stay with people whether they like it or not. Not only are the lyrics catchy, the dances are choreographed to fit the song perfectly and the artists bring together their different personalities and share them with the fans. The relationship between Kpop artists and their fans are much closely knitted than those of the Western artists and their fans. This is because there are various fan services provided for the K-pop fans, aside from the numerous variety shows provided too that they can attend.
The choruses in most Kpop songs tend to be very repetitive and pretty simple to sing along to. This inadvertently helps people to remember the lyrics even if they don't know anything about the Korean language. If after hearing a song for the first time you don't have an instant liking towards it, once a part of that song gets stuck in your head, be it the lyrics, the beat or both, you might as well admit defeat, because no matter what, after a while you will end up liking the song, maybe even loving it.
You don't need to understand the language in which the songs are sung to know what they are saying. As long as the artist is good enough at conveying the right emotions for the song, practically anyone can understand it. This is something people find that most of the Korean artists out now are insanely good at. Take HwanHee for example. Having only just recently heard about him before he came out with his solo album, self-titled HwanHee, we had no idea how good he was. The instant people heard him singing Love Pain, they knew that he is exceptionally talented.
Kpop music videos are on a level of their own when compared to music videos of the Western world. They are much more interesting, more fun, more colorful, and quite a lot of the time pretty random. Not to mention the perfectly executed dance moves and the funky wardrobe that is used by the artists.
Original Filipino music needs to have a unique and fresh sound to compete with music from other countries. K-pop songs offer something that Filipino music does not have. We're like a copy of hip hop and R&B artists from the West without even adding Filipino flavor. K-Pop is also an engineered Western form of music, but to them, it's integrating that foreign music to their own culture by using their own language. It's a huge program supported by the government, that's why it's successful.
The real challenge here is to strengthen the love of people for Filipino music.
By:
Paola Hines
BS Mass Communication
New Era University