(Young Voices Speak is eaglenews.ph's blank space for the youth to share their opinions, views, and perspective on any topic, issue, or matter)
QUEZON City, Philippines – The most important task a writer has is to create the perfect character that will bring color and life to an otherwise black and white story.  Writers painstakingly ponder what their characters would be like – their personalities, how they will act or react to things and situations, what they look like, and what their characters' names are.
As the writer creates his or her fictional character, the writer puts a tiny portion of himself or herself in the character.
There are good characters and there are bad characters. Not all characters gain the public's approval. The reverse is also true; not all characters gain the public's hate. This just proves that fictional characters are also subject to the truism that nobody can please everybody.
A mark of a well-made character is the emotional impact that the fictional character makes. There are universally-loved and well-known characters out there whose emotional impact is considerably more real and lasts longer than that made by a real person.
That impact can be in the form of a real person's envy for this character's fictional life. No matter the hardships and difficulties that the character goes through, for the real person, it always seems  as if  he or she manages to pull through, coming out victorious and happy. The good character that is.
But in real life, it's just not like that. "Happily ever after" is not achieved easily.
This may be the reason why some writers are compelled to end their character's life just as they are about to get that sweet victory, that happy ending. The writer ends up exerting his or her ultimate control, thereby creating a tragically beautiful story.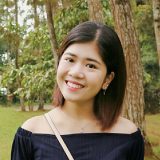 Rocelle Charlene Magcalas is a 4th year BA Communication student at New Era University. She loves writing novels during her past time.
(edited by Jay Paul Carlos, additional research by Vince Villarin)