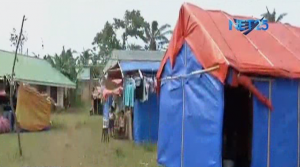 LEGAZPI CITY, Nov. 5 (PIA) — Families displaced by the  the recent unrest of Mayon Volcano were sent home this week following significant decrease of abnormal activities of volcano in the past days, yet residents living within the 6-kilometer danger zone (PDZ) will have to stay in evacuation center.
 Albay Gov. Joey Salceda issued the directive during the joint conference of the officials of Bicol Regional Disaster Risk Reduction Management Council and Albay Provincial Disaster Risk Reduction Management Council Tuesday this week.
The directive was issued following consultation with the The Philippine Institute of Volcanology and Seismology (Phivolcs) revealing that Mayon monitoring showed significant decrease in the volcano's abnormal activities along with the hazard review and vulnerability update on population at risk.
" The regional and provinical DRR authorities had also made consultation with chief executives of towns and cities located around Mayon volcano with affected residents and similarly agreed on the decision to do so," Salceda Said.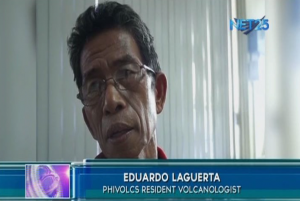 Phivolcs resident volcanologist Eduardo Laguerta meanwhile said although there is a lull or significant decrease of the volcano's abnormal activities, the possibility of a dangerous eruption is still imminent thus Alert Level 3 remains.
This prompted the provincial governments, using the new markers identifying the 6-km radius permanent danger zone of Mayon Volcano, to allow only 33 barangays to returned home from the more than 40 barangays dispalced by the threats of Mayon's unrest.
Evacuees who were sent home included from the villages of Oson, San Isidro, Buhian in Tabaco City; San Roque and Canaway in Malilipot; Lidong, Fidel Surtida, Sta. Misericordia, San Fernando and San Isidro in Sto. Domingo; Budiao, Alcala, Miisi, Salvacion, Matnog and Banadero in Daraga; Cabangan, Quirangay, Salugan, Sua and Tumpa in Camalig; Maninila, Muladbucad Grande, Lumadbucad Pequeno, Tandarora, Masarawag, Dona Tomasa and Maipon in Guinobatan town and Tambo, Nabonton and Amtic in Ligao City.
Some 4,191 families or 17,549 people are to remain at the evacuation center residing from the villages of Magapo, Comon, Buang, Mariro and Nagsipit in Tabaco City, Calbayog in Malilipot, non-relocated resident of Miisi in Daraga, Anoling (non-relocated population only), Cabangan Purok 6, Quirangay Purok 4-7, Sua Purok 67 in Camalig, upper Muladbucad Grande in Guinobatan and Baligang in Ligao City.
Laguerta furthered that Phivolcs cannot upgrade or downgrade Mayon's current alert level 3 status, adding that the institute may issue a special advisory or pre-Alert Level 4 Advisory anytime if the activities of the volcano goes bad to worse, in which case immediate re-evacuation will be ordered.
Albay PDRRMC chief Cedric Daep said that the provincial government of Albay, along with Team Albay comprised of Armed Forces of the Philippines, the Department of Health, the Department of Education and the Department of Social Welfare and Development, other NGOs and POs are always ready for any such eventuality
"Though the evacuees are sent home, excluding those ordered to stay, all facilities in the designated evacuation centers will stay, tents and temporary learning spaces will not be removed, Army trucks and rescue vehicles will still be on stand-by for any emergencies, including the giving of interventions," he stressed.
Bicol regional director Raffy Alejandro of the Office of Civil Defense (OCD) on the other hand stated, "Nothing will change in our strategies. The national government's commitment and assistance will not be affected. Everything stays."
Once the concerned local government units submit the list of those identified families in the 6-km PDZ, the Council will meet immediately for the approval of the measure to issue formal order of strategic decampment, according to Alejandro.  (MAL/PIO-PGAlbay/PIA5)