(Young Voices Speak is eaglenews.ph's blank space for the youth to share their opinions, views, and perspective on any topic, issue, or matter)
QUEZON City, Philippines – Planning a healthy living?
Try this ketogenic diet.
The diet is a low-carb and high-fat diet that allows for the reduction of carbohydrates and their replacement with fats that will put the body into a metabolic state called ketosis.
Rice–a staple food for Filipinos—is a type of carbohydrate that needs to be reduced for ketogenic diet to be effective.
Those who wish to resort to this diet may therefore gradually decrease the intake of their rice until they are used to totally eliminating it from their diet.
They may also consider remove sweets, dairy products, potatoes and sweet fruits from their daily intake.
Try the diet.
It might just work wonders for you.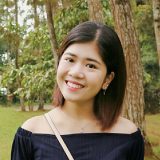 Rocelle Charlene Magcalas, a 4th year BA Communication student at New Era University. Loves writing novels during her past time.
(edited by Jay Paul Carlos, additional research by Vince Villarin)