(Young Voices Speak is eaglenews.ph's blank space for the youth to share their opinions, views, and perspectives on any topic, issue, or matter)
QUEZON City, Philippines – "Only the very weak-minded refuse to be influenced by literature and poetry."
― Cassandra Clare, Clockwork Angel
Books are just books, but an avid reader knows they are so much more than a bound set of papers. Books offer a friend, an escape from the dull reality, and valuable life lessons from the lives of fictional characters. With the help of books, we can have a better understanding of life from someone else's perspective.
There are a lot of great books being published, but it's not easy to pick a book and guess if it's a good one. So, here are my book recommendations, a list of literary works from different genres. Trust me, you will not waste your money nor time on these.
CITY OF BONES/THE MORTAL INSTRUMENTS
by Cassandra Clare
Are you into fantasy, action and messy romance? Then you're in for a wonderful ride in The Mortal Instruments series by Cassandra Clare. The story centers around Clary Fray who suddenly has the ability to see shadowhunters (who aren't supposed to seen by mundanes or ordinary people). They are warriors who fight off demons and downworlders such as vampires, fairies, werewolves and warlocks. Meeting the handsome shadowhunter Jace Wayland, Clary's life goes from ordinary to unimaginable.
The Shadowhunter Chronicles is one of the best fantasy series that you will ever encounter. With its lovable characters, witty dialogue, and Clare's descriptive writing style, you will instantly get hooked. This series is highly recommended, so get your copy of the first book now and get into the shadowhunters' train of feels.
DADDY-LONG-LEGS
by Jean Webster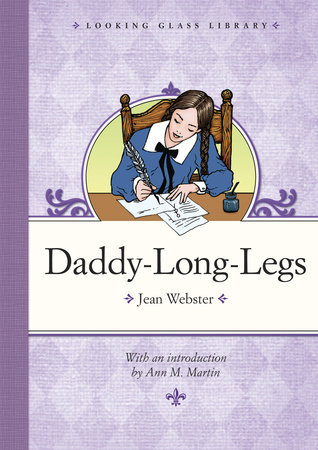 We are all familiar with the classic animated series "My Daddy-Long-Legs," but did you know that it was an adaptation of a novel? Published in 1912, Daddy-Long-Legs instantly gained popularity with its interesting plot and humorous narration. The story is told through the letters written by Jerusha "Judy" Abbot to her mysterious benefactor. Growing up an orphan, she is denied of a wonderful and eventful childhood. But now that she is 17 years old, it seems that life has a plan for her, and it begins when a trustee of the orphanage offers to send her to college. There's a catch however, and that is she can never know who he is.
Daddy-Long-Legs is a one-sitting read and it is guaranteed that you will be laughing out loud at Judy's writings. It is a book for everyone and the last page will surely leave you with a good feeling.
THE FAME GAME
by Lauren Conrad
The Fame Game is a book that will show you how unreal reality shows are. The story starts off with the fame-hungry Madison Parker who is cast as the star of a new reality show. But the fame game in Hollywood never ends, and Madison is faced with rivals, backstabbing friends and her ugly past that she tries to conceal. Will she be able to win the spotlight against all odds?
Madison is a very unlikable character but by the end of the book you will still find yourself rooting for her. The book gives us a glimpse of what the real story is behind the sweet smiles of celebrities and what really lies behind our television screens.
THE BOOK THIEF
By Markuz Zusak
The Book Thief offers an entirely different story from what we usually get from YA novels.The book is set in 1939, Nazi Germany. Peace is hardly found and everyone lives in fear. It tells the story of 9-year-old Liesel Memimger who is sent to her new foster parents. She learns to read and write with the help of her new father, and upon discovering the beauty of the written word, she starts stealing books from dangerous places and circumstances. Life is tough, and it gets tougher when her family decides to hide a Jewish man under their basement.
Aside from its compelling plot, what makes this book stand out is the fact that it's narrated by Death. Its writing is experimental, but beautiful nevertheless.
FANGIRL
by Rainbow Rowell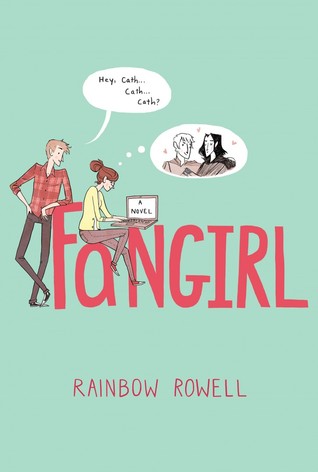 Calling the lovers of the romance genre, because Rainbow Rowell's Fangirl is the real deal. A simple conversation with people is a tough job for Cath, since she's very much of an introvert and all she wants to do is write fan fiction about Simon and Bazz who are characters from her favorite series. But when she slowly starts to open up to people, she also finds herself falling in love with her roommate's boyfriend.
This book will make you want to grab a random stranger and fall in love with him or her, because Rowell makes falling in love seem so good with her beautiful way with words. Fangirl offers a realistic romance with its imperfect and relatable characters. The only regret after reading this book is finishing it, because you will realize you can never read it for the first time again.
SINCE YOU'VE BEEN GONE
by Morgan Matson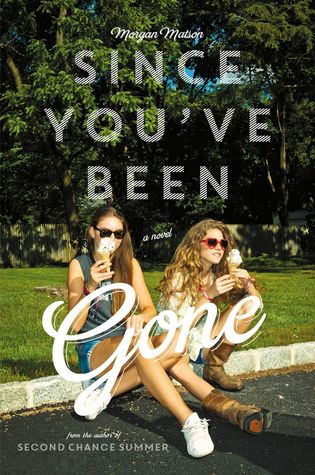 Since You've Been Gone tells the story of Emily whose bestfriend, Sloane, has suddenly gone missing. The only thing Sloane left her is a to-do-list consisting of tasks Emily will never dare do. But completing the list might lead her to Sloane, and so she checks things off the list with the help of the unexpected Frank Porter.
Since You've Been Gone is a good tale of friendship with a slow-burn romance as the sub-plot.  It's a light and simple read, perfect for summer, but also recommended during rainy days. Actually,  this book is good no matter the weather.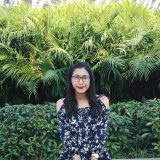 "Good day! My name is Kate Tuazon, I love books and I tend to pursue many hobbies at the same time. And yet, I still manage to get bored at the end of the day."
(edited by Jay Paul Carlos, additional research by Vince Villarin)