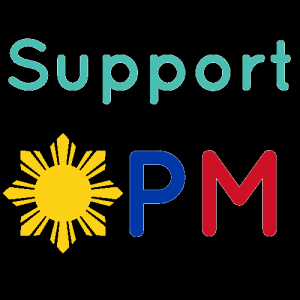 First of all, let's define O.P.M. It can mean "Original Philippine Music" or "Organisasyon ng Pilipinong Mangaawit." The former is a description of music and the latter is the goup headed by Mr. Ogie Alcasid.
People are making unnecessary statements that the artists they see on television or hear on their radios are not singing Original Philippine Music. They sing covers of foreign artists. That is true. We do see this happen all the time on musical variety shows on the major networks.
And why is it that people have stopped watching local concerts anyway? Let's just put it this way. The two highest ranking officials in OPM are Ogie Alcasid and Gary Valenciano. Both of which released albums last year that were just 80% covers, a good number of them from foreign artists. While covering is understandable and quite entertaining, but let's not forget that the OPM is supposed to stand for Original Pilipino Muisc.
If they are serious in reviving the dying OPM, we should target bigger market. Make a song that makes the whole world want to hear. Take a look at K-POP, imagine how much Koreans earned from their international fans. What is their secret behind that success? I think it's not even a secret actually. It's really an obvious thing. Filipinos can even sing better than them. Right?
Actually, there are lots of great Indie songs out there that are just waiting to be heard by the others. Some of those are I think even better than those songs by foreign countries. Why bother watching covers when you can go for originals?
We should stop making a pop song acoustic, stop singing revival songs, or tagalizing a Korean or Japanese or English songs. What we should do is to upgrade the level of our OPMs. We should focus more on improving our own songs to be able to promote it worldwide.
By:
Paola Hines