QUEZON City, Philippines (June 30) – The Philippines has been using the June-April academic calendar for as long as history can recall. Rizal, for instance, first entered college in June 16, 1875.
For the Filipino student, it has become a habit to enter school in the first week of June and to end it before the dry season starts. This age-old tradition may end soon, as some universities are beginning to change the usual calendar to synchronize it with the academic calendars of members of the Association of Southeast Asian Nations, which begin in  August and end in May.
If this is implemented in other schools in the Philippines, universities will be internationalized, such that international students and faculty will consider educational opportunities here.
The University of the Philippines – Diliman held a forum on this last February 2014. The forum was held after the university initially disapproved the five-page proposal to change its academic calendar from June – April to August – May. In his study "Internationalization and the university's global standing: Does the academic calendar matter," Emmanuel De Dios of the UP School of Economics concluded that while changing the academic calendar was a necessary condition, it will not be enough to internationalize the university.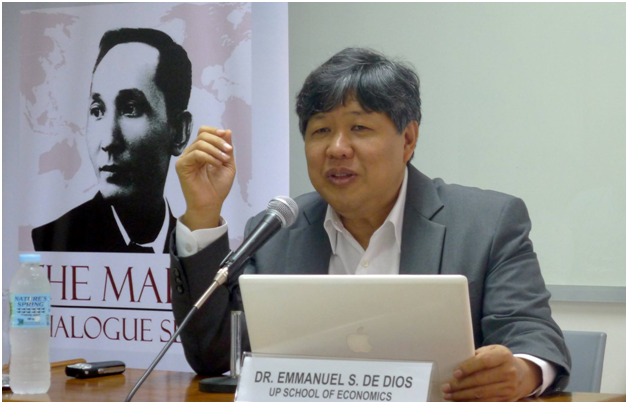 According to his study, the academic calendar is not a factor in choosing which university to go to. Research and international faculty are. His conclusions are as follows: "1) By itself, the change is unlikely (or at least uncertain) to lead to immediate improvement in the University's international character; more important binding constraints must be addressed; 2) More significant is the allocation of more faculty time to research and postgraduate education aside from the professions; 3) Internationalization is not a goal in itself. It is desirable only if it helps the University achieve its real goals as a national and global university."
A change in the academic calendar by some schools should also take into consideration the weather factor. The country's weather, after all, has become even more unpredictable with climate change.
As it is, in some universities (UP is an exception. It went ahead and adopted the international academic calendar anyway) it is not unusual for classes to be called off during the first semester because it is the peak of the typhoon season in the Philippines. An average of one day each week is also lost due to heavy rains.
So the question remains.
Should other universities in the country make the shift?
For practical reasons, perhaps they should.
If it isn't to attract international students, the shift will at least help keep their existing students, well, dry.
(written by Joycy Mae Alagao, edited by Jay Paul Carlos, additional research by Vince Alvin Villarin)