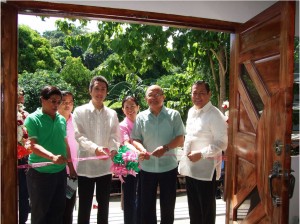 NUEVA VIZCAYA – First Secretary Hiroyuki Enoki attended the turnover ceremony for "The Project for Construction of Women's Training Center" in the Municipality of Quezon, Nueva Vizcaya. This is part of the Japan Official Development Assistance (ODA) under the Grant Assistance for Grassroots Human Security Projects (GGP).
The ceremony was attended by Ms. Prescilla Soriano, Chairperson of the Management Committee of Aldersgate College and other officials of the school. It was also witnessed by officials from the Provincial Government of Nueva Vizcaya and other related agencies.
The Women's Training Center was funded by the Embassy of Japan (EOJ) last FY2012 with a total grant amount of One Hundred Four Thousand Two Hundred Thirty US Dollars (USD 104,230) or approximately Php 4.06 million. This project involves the construction of women's training center and procurement of training equipment. The center will be a venue to conduct livelihood trainings for women in organic farming such as planting of tomato. They will also be trained in food processing of vegetables harvested from the organic farms as well as the proper marketing of these processed goods. Through the trainings, women are expected to have jobs that will increase their income and improve their socio-economic status. The Embassy of Japan expects that this project will be used for the best interest and welfare of around 1,600 residents in the Municipality of Quezon, thereby contributing to reduction of poverty in the province.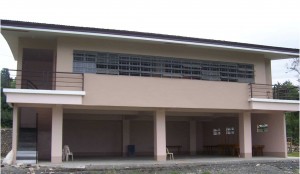 The Government of Japan, as the top ODA donor for the Philippines, launched the Grant Assistance for Grassroots Human Security Projects in the Philippines in 1989 for the purpose of reducing poverty and helping various communities engaged in grassroots activities. As of present, 512 grassroots projects have been funded by GGP. Japan believes that this project will not only strengthen the friendship between the peoples of Japan and the Philippines but also contribute to further fostering a strategic partnership between Japan and the Philippines toward the future. (Eagle News Service/Embassy of Japan)