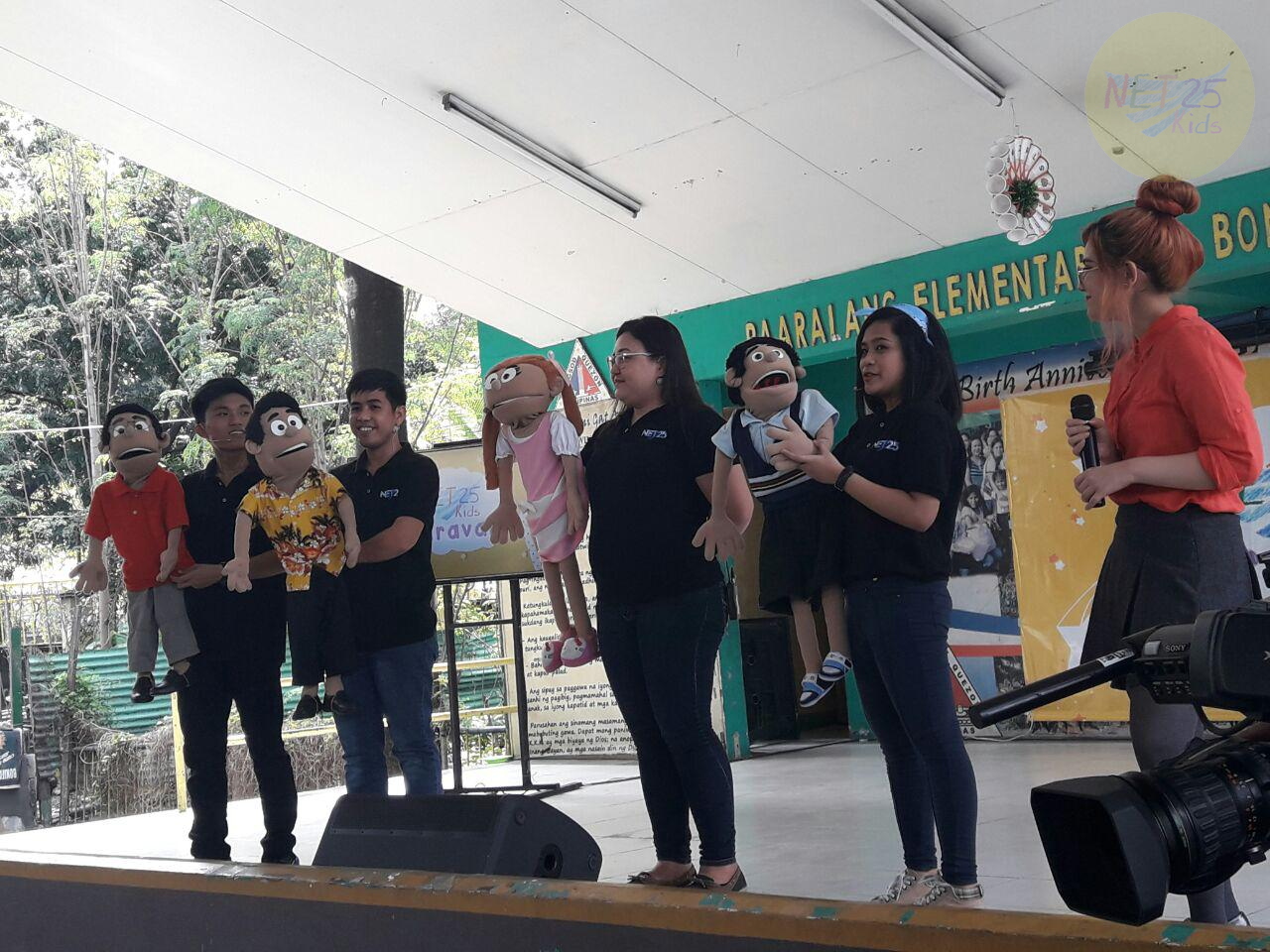 These kids from the Paaralang Elementaryang Bonifacio Memorial in Quezon City sure had the best time of their lives on Friday, January 26, 2018!
The children met Word Hub's Art, Melt, PJ, and Joey, puppets who encouraged them to practice reading simple words, and then later took part in games for more fun.
The events were part of Net 25 Kids' caravan, which has the theme "Read to Succeed!" or "Ang Pagbasa'y Tagumpay!" this year.
Net 25 Kids  is a unit of Eagle Broadcasting Corporation responsible for producing children's shows for the network that are educational, informative, and values-laden.
The caravan was launched as a prelude to EBC's 50th Anniversary in April.
During the event, Ate DJ of Net 25 Kids' Word Hub and Teacher Sally of Homework noted that reading leads to success.
Children and parents also showed their talents through various intermission numbers.
"This was really fun, and educational too," a student said.
This is the third caravan done by Net 25 Kids.
The first caravan was launched last June 2017 launched in celebration of Net 25 Kids' anniversary.
The second caravan was done upon invitation by the New Era University Guidance and Counseling Center  during their Career Guidance Week last December 2017.
Net 25 Kids will soon hold other caravans in other  schools.
Watch out!