06 February 2015 – The 8th Philippines-Israel Joint Commission Meeting (JCM) was held at the Department of Foreign Affairs(DFA) on February 04 with DFA Undersecretary for Policy Evan P. Garcia leading the Philippine delegation and Deputy Director General Mark Sofer of the Ministry of Foreign Affairs heading the Israeli delegation.
At the JCM, exchanges were made on strengthening economic, defense, labor, and development cooperation. Both sides said that they are looking forward to carrying out projects on capacity building and knowledge transfer which will be beneficial to both the Philippines and Israel.
A soft launch of the Philippines-Israel Joint Commemorative Stamp, which honors the historic Philippine rescue of the Jews from the Holocaust, was held at the Manila Diamond Hotel on the same day. A prior launch of the Joint Commemorative Stamp was held in Risho LeZion, Israel on January 29. During World War II, Philippine Commonwealth President Manuel Luis Quezon was instrumental in the rescue of more than 1,300 Jews who fled Germany and came to the Philippines to escape the Holocaust and build a new life.
Mrs. Zenaida Quezon Avanceña, the 90-year old daughter of the late President Quezon, her son Ricky, and Assistant Post Master General Luis Carlos, were present at the unveiling of the commemorative stamp.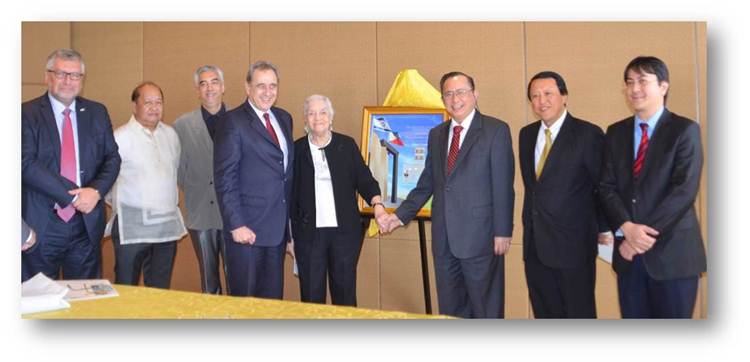 Source: DFA