The European Union Delegation to the Philippines sponsored a symposium on the new EU-Philippine partnership to govern the planet's oceans.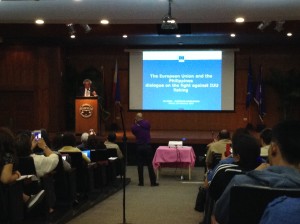 Invited guests, New EU Fisheries Policies Director-General Ms. Lowri Evans said that the Philippines, as a sea nation, which not only relies on the oceans as a source of food and livelihood, but as a part of the essence of the country, and that Philippine seafarers are in all sorts of ships and present in all the territorial waters of the world, should espouse the sustainability of fish resources through various steps to counter over fishing and the depletion of fish stocks.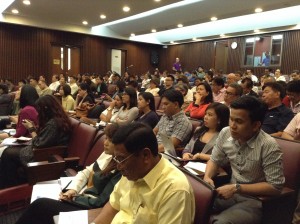 On the local level, Atty. Asis Perez, Department of Agriculture (DA) Undersecretary and Director of the Bureau of Fisheries highlighted the developments made by the Philippine government to curb illegal, unreported and unregulated fishing or IUUF via its involvement in bilateral and multilateral agreements, the amendments made to RA No. 8550 or The Fisheries Bill, or "an act to prevent, deter and eliminate IUUF", recruitment of more than 1,000 BFAR regular personnel for the regulation and enforcement of laws, the implementation of a Fisheries Licensing System (FELIS), for fishing vessel registration, the online registration of fisherfolk (FISHR) and their boats (BOATR) and through the major conservation efforts (Closed Season or the Banning of the exportation of certain fish species).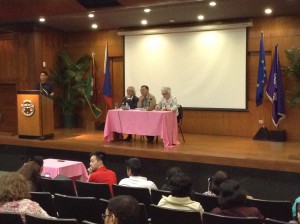 However, the threat of IUUF could also be felt in international waters as global threats continue to abound as outlined by Mr. César Deben, the Principal Advisor to the Director-General Maritime Affairs and Fisheries. He said that the main threats and global IUU trends pose as great risks in the dwindling fish stocks versus the growing demand for fish in the world market. Unless stricter mitigation measures are enforced, key players and global economies will face even greater challenges–environmental impact, animal disease and dwindling fish stocks.