MANILA – On Thursday, June 18, 2015, the Japan Information and Culture Center (JICC) of the Embassy of Japan, in cooperation with the National Youth Commission (NYC), conducted a pre-departure orientation program for the Philippine delegation to the 42nd Ship for Southeast Asian and Japanese Youth Program (SSEAYP).
Opening the program was JICC Director Mr. Tatsuo Kitagawa, who lauded the long-running success – over four decades so far– of SSEAYP and stressed the importance of such a venture in promoting mutual understanding among countries of the ASEAN and Japan in his Welcome Remarks. This was followed by words of encouragement from 42nd SSEAYP National Leader Professor Alfredo Diaz. Also present was JICC Researcher/Adviser Mr. Simon Kubota who led a lecture on Japanese youth social issues. Japanese social practices, customs, and culture were also discussed. The program ended with Closing Remarks by Minister and Deputy Chief of Mission of the Embassy of Japan Mr. Tetsuro Amano. In his message, Minister Amano highlighted the pivotal role of the youth in nation-building and development.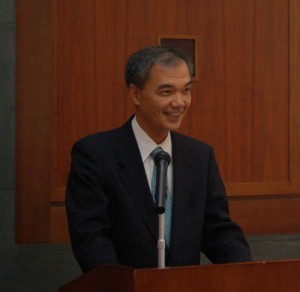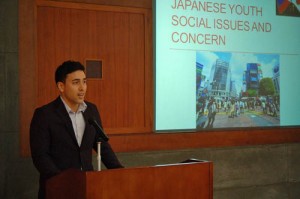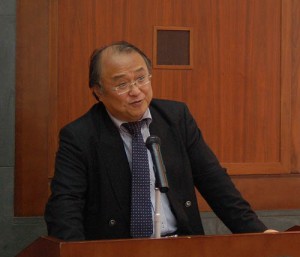 This orientation was held as part of a series of training and capacity-building workshops administered to prepare the Philippine delegation – composed of 28 official youth representatives, two alternative representatives, and one National Leader – for their upcoming participation in the 42nd SSEAYP.
In relation to this, a Closing Ceremony, which signifies the end of the delegates' Pre-departure Training was organized by the National Youth Commission last Monday, June 22nd at the Agricultural Training Institute in Quezon City. In attendance during the ceremony to extend their congratulations and well wishes were NYC officials, led by Chairperson Gregorio Ramon Tingson; JICC Director Tatsuo Kitagawa; SSEAYP International Philippines (SIP) Chairman and President, Ms. Leah Florentino; members of Dayaw Kalinaw, the official name of the Philippine Contingent to the 41st SSEAYP; and other SSEAYP alumni.
Now on its 42nd year, SSEAYP is sponsored by the Government of Japan with the active support and participation of the governments of Brunei, Cambodia, Indonesia, Laos, Malaysia, Myanmar, the Philippines, Singapore, Thailand, and Vietnam. SSEAYP seeks to foster goodwill and cooperation among the young people of Japan and Southeast Asia by enabling them to learn about one another's societies through various cultural and exchange activities while on-board a ship that will be sailing through Southeast Asia and Japan for over 50 days. It is one of many youth exchange programs, such as the Japan-East Asia Network of Exchange for Students and Youths (JENESYS) and the Japan Exchange and Teaching (JET) Programme, initiated by the Japanese Government through the years. This year, SSEAYP will take place on the Japanese Ocean Liner Nippon Maru and will run from October 27 to December 18, with Manila, Philippines being the first port of call from November 11 to 14.

The implementation, screening, and selection process for SSEAYP in the Philippines are all done through the National Youth Commission. (Eagle News Service/Embassy of Japan)