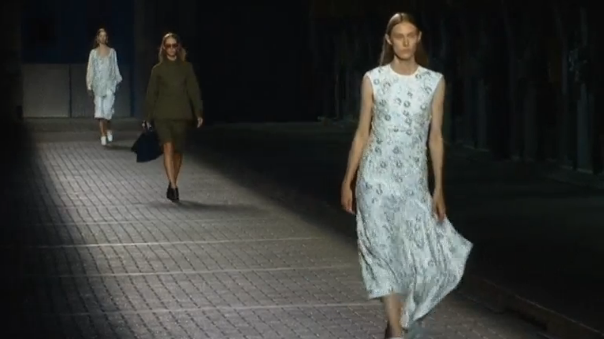 LONDON, England (Reuters) — Mulberry creative director Johnny Coca presented his second show for the fashion powerhouse at London Fashion Week on Sunday (18th September).
The SS17 collection featured tea-dresses, blazer inspired jackets and a a typical wintery palette transposed for spring. The colours were all in traditional school-uniform shades of burgundy and navy. The collection showed lots of stripes and flamboyant ruffles. Some of the collection will be in stores from February.
Founded in 1971 in Somerset, England, Mulberry was originally a family-run business. It's now a global brand and has 122 stores worldwide.
London Fashion Week runs until Tuesday 20th September.