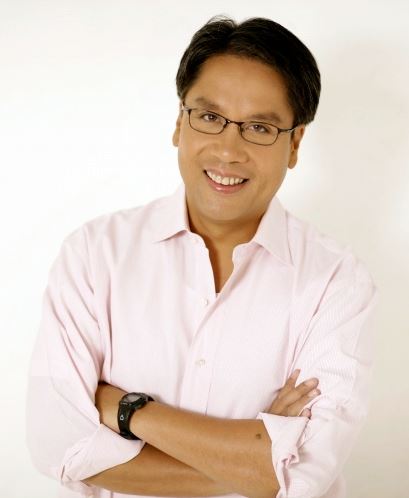 QUEZON City, Philippines (March 8) – Be wise in choosing your future. That's why we have to learn more about the candidates for the top post in the 2016 election.
Manuel "Mar" Araneta Roxas II was born on May 13 1957 in Manila Philippines. He is the son of Judy Araneta and Gerardo Roxas, the son of former president Manuel Roxas. He attended Ateneo de Manila University for his primary and secondary education, then he went to United States to continue his studies at Wharton School of Economics in University of Pennsylvania and earned his degree in 1979.
Before entering politics, he worked as an investment banker and became an assistant president in Allen & Company in New York for seven years. He was one of the people who organized investment discussions with American business community when former President Corazon Aquino went to United States in 1986. Mar Roxas was then assigned under North Star Capitals, Inc. that made Jollibee public in 1991. Also, he was among the first people who financed Discovery Channel and Tri-Star Pictures.
His career in politics started in 1993 when he replaced his brother Dinggoy in representing the 1st district of Capiz. A special election was conducted because his brother died of cancer. In 1993, Mar Roxas joined the government and became a Majority Leader of the House of Representatives. From 1993 to 2000, as a congressman, he passed the Republic Act No. 8759 which lets all municipalities establish Public Employment Service office, Republic Act no.  8748 that amends the Special Economic Zone that allocates 2% gross tax from establishments that operates "ecozone" and Republic Act No. 8756 that encourages multinational companies to invest.
In 2000, he resigned in the House of Representatives followed by his appointment as Secretary of Department of Trade and Industry by former President Joseph Estrada. Due to allegations of corruption in the Estrada administration, Mar Roxas, resigned. In 2001, the new administration of Gloria Macapagal Arroyo appointed Roxas in the same position. Also, he was temporarily assigned in Department of Energy.
He advertised the philosophy of "palengkenomics" during his term where the market is the basic unit for economic growth and progress that promotes trade and investment policies among consumers and in the development of small and medium enterprises (SME). This project monitored the prices of prime commodities and maintained strong relationship among supplier, traders and vendors, thus, he was named as "Mr. Palengke".
Aside from monitoring he also promoted "Tamang Timbang", "Tamang Presyo", "Presyong Tama, Gamot Pampamilya" "Pinoy Pandesal",and "Palengke ng Bayan".
His project to intensify the quality of education made him launch the Personal Computers for Public Schools (PCPS) Program. "Make-IT Philippines" was also his project that enabled information technology (IT) services. This IT project opened gateways for investors especially the business process outsourcing (BPO) industry.
He was involved in re-opening of the National Steel Corporation, launching of the Garment Export Industry Transformation Plan and Assistance Package, and initiation of Motor/ Vehicle Development Program.  He was with the project SULONG (SMEs Unified Lending Opportunities for National Growth) Program.
Mar Roxas decided to continue his political career as a senator. This made him resign his position on December 10, 2003 to bid for Liberal Party in 2004 elections.
Proclaimed by COMELEC as a senator, he was elected under Koalisyon ng Katapatan at Karanasan sa Kinabukasan (K-4) in the Arroyo administration.  He accomplished 43 bills and 46 resolutions during the 13th Congress.  In the 14th Congress, Senate Bill 101- 110 were authored by Mar Roxas. They are as follows: Affordable Medicines, EVAT Funds for Education and Healthcare, Tax Exemption for Minimum Wage Earners, Amendments to the Roxas Law, Regulating the Pre-Need Industry, Anti-Smuggling Bill, Lemon Law, SME Magna Carta, Free Information Act, Decriminalizing Libel.

Mar Roxas has the longest resume among presidential candidates for the 2016 Presidential Election. Roxas will continue the Aquino administration's mandate: Daang Matuwid. The Roxas-Robredo team proposes freedom from hunger, freedom from fear and freedom to dream.
Freedom from hunger will be won by creating jobs, livelihood, and opportunities. The Roxas-Robredo team believes that by increasing such factors: sustained economic growth, high-quality jobs, and affordable, reliable power, freedom from hunger will be fulfilled.
Freedom from fear tackles the security and stability that the yellow team believes to be the foundation of progress.  The problem in disease, crime and shelter will be solved by boosting infrastructure, maximizing tourism potential, revitalizing agriculture and improving universal healthcare.
Lastly, the team proposes the freedom for every Filipino to dream. Roxas-Robredo team believes that this is possible by putting swift justice where there the application of laws were ensured, a systematic crime fighting, improving resilience against climate risk, expanding housing finance system,  a vital support from the state among teachers and the quality of education. The focus for the development will be among local government guided by the State leaders.
(written by Karen Llacuna, edited by Jay Paul Carlos, additional research by Lovely Ann Cruz)