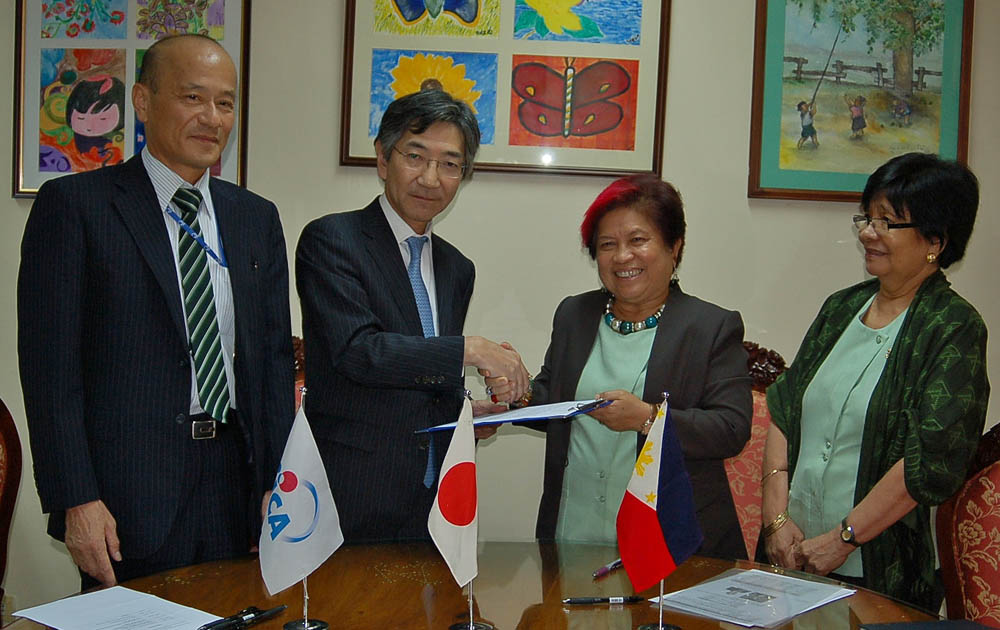 Japanese Ambassador Kazuhide Ishikawa turned over today Japan's emergency relief goods for the victims of Typhoon Ruby to the Department of Social Welfare and Development (DSWD).  The turnover ceremony was held at DSWD in Quezon City on December 15.  DSWD Secretary Corazon Soliman received the relief goods and expressed their appreciation to the government of Japan.
The assistance worth approximately 22 million yen (approximately 8.2 million pesos) aims toalleviate the difficulties of the people affected by the calamity.  It includes blankets, sleeping pats, plastic sheets, etc. that will mitigate the difficult living conditions in and around evacuation centers.
In response to this situation, messages expressing condolences and sympathies were sent earlier from Prime Minister Shinzo Abe to H.E. President Benigno S. Aquino III and from Minister for Foreign Affairs Fumio Kishida to Secretary of Foreign Affairs Albert F. del Rosario. The Government of Japan reiterates its commitment in assisting the Philippine Government's disaster management efforts.
The emergency assistance was announced last Wednesday, December 10th, in light of friendly relations between the two nations and in line with the Japanese Government's commitment to assist the Philippines' disaster management efforts.
*PHP-JPY Exchange Rate = 0.3726 (As of December 10, 2014)