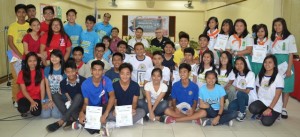 MANILA – This year, the Embassy of Israel joins Brigada Eskwela at Makati High School with its own brigade and "weapons of choice" – paint, brushes, hammers and nails…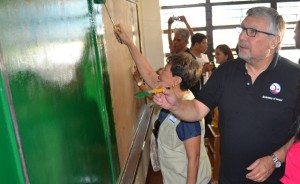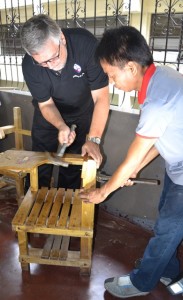 This is a part of the Embassy's humanitarian work and "giving-back" projects under the banner program "Thank You Philippines," that commemorates the rescue of 1,300 Jewish people from the Holocaust during World War II and the moral victory of the Philippines through the open door policy of then President Manuel Quezon and the open hearts of Filipinos.
Ambassador Effie Ben Matityau joined Brigada Eskwela together with Embassy staff and they were engaged in painting and repair of blackboards and furniture.
"It is our mission to do something meaningful for the community, and we are happy to be part of Brigada Eskuwela. Having quality environment in education is a great contribution to quality learning, and learning is the foundation of our future," the Ambassador was quoted as saying.
"Here in the Philippines, we are very happy to be involved in education as part of our development cooperation, especially in agriculture. Through our agency for international development cooperation MASHAV and Agro-studies Programs, we have more than 600 Filipino trainees in Israel for this year alone," he added. (Eagle News Service/Embassy of Israel)