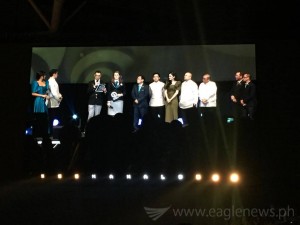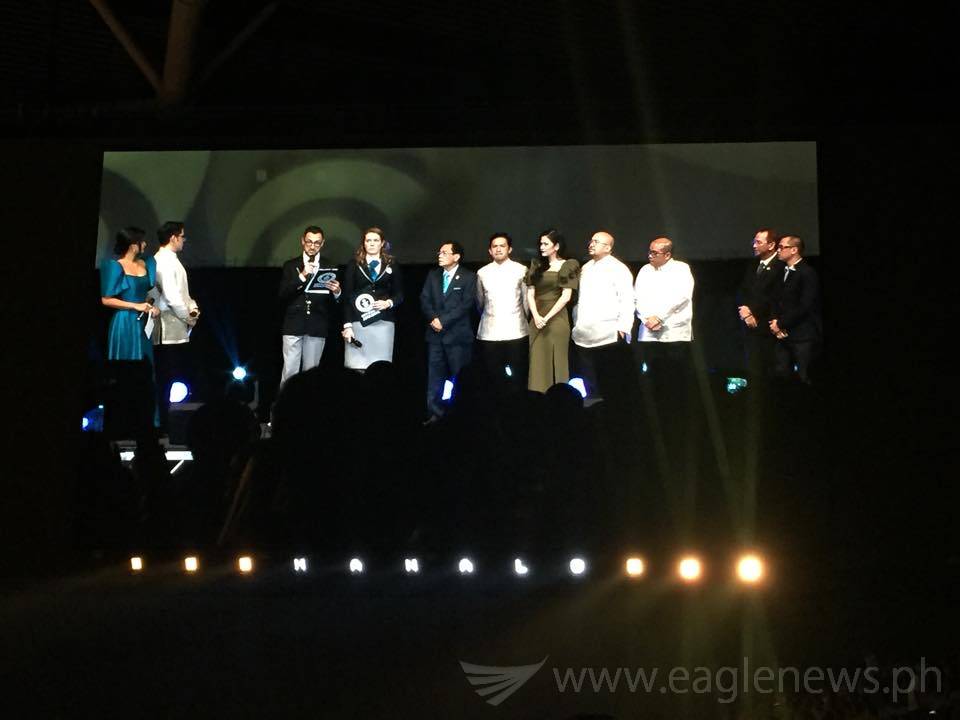 QUEZON City, Philippines (October 15) – Ever since the McWhirter brothers (Norris and Ross) were assigned to compile a book of records and print it in August 1954, the Guinness Book of World Records has been an all-time best-seller. Millions of people dreamed to have their name included in the book or beat the current record. Recently, the premiere of the Felix Manalo movie has beaten two world records namely: the largest attendance at a film screening that was previously set by "Honor Flights" (USA), and the largest audience at a film premiere that was achieved by "The Chronicles of Narnia: Prince Caspian" in 2008. In honor of the accomplishment of the biopic film, here are some ways on how to get a world record for those of you who are GWR junkies:
Pick a record that you want to beat or you want to set. It is important to know what field you wanted to get noticed at in order to have a clear view of your goal. If you want to beat an old record, you must study the previous one and come up with a strategy in order to top it off. On the other hand, if you want to set a new world record, you must think of a unique and interesting idea that will get people's attention.But keep in mind that you must consult the Guinness office first for you to know if they will accept it or not or else all your efforts will be wasted.

Source: wikihow.com
Apply online. The number one rule of the GWR officials is to apply online. Visit guinnessworldrecords.com and submit your application. Make sure that you provide all the information needed especially if you are to set a new record. You must also include the reason why you wanted to have a world record, and how you will execute it. Once the team has reviewed your application, they will send to you the Record guidelines as well as the Evidence guide. It is important to be patient during this process for there are millions of applications that are sent online so it will definitely take time to get a response.
Practice, practice, practice! The cliché, "Practice makes perfect" is definitely the right sentence that you must focus on in order to attain your goal. You must practice your act first especially if you will do a dangerous stunt. You must take precautionary measures in order to ensure your safety. On the other hand, if your act or concept is something that does not need practicing like having the most number of tattoos or magazine collections, the best thing to do is prepare and take care of your props.
Invite people that will serve as your witnesses. One of the inclusions in the evidence file that you will pass online is a signatory that will certify that there are people who witnessed the said act. You must invite at least two (2) that has a standing in your community like a principal or a policeman, as long as he/she is not someone you know personally (Furman, 1994). You must also invite someone that will document the event.
Send all the requirements online. Make sure that the evidence is complete before you send it. Otherwise your entry will be forfeited. When you are ready to send the requirements, go to the same web address above.
Be patient. Wait for a response and don't get discouraged if it took too long because they are probably reviewing millions of entries worldwide. The best thing you can do is to pray and if you intend to create a back-up entry, do it.
Once the team finished reviewing your entry, you will be given a certificate if you have successfully beaten or set a new world record. If you get lucky, you might even be included in the book. On the other hand, do not be dismayed if you failed for there are many categories and records to break that might give you a greater chance of succeeding. As long as it is not too risky, just keep trying and look for more options.
Sources:
http://www.guinnessworldrecords.com/news/2015/10/philippine-film-portraying-%E2%80%9Cfelix-manalo%E2%80%9D-breaks-two-world-records-at-this-weeken-399601
https://en.wikipedia.org/wiki/Guinness_World_Records
http://www.guinnessworldrecords.com/FAQ/
http://www.ashrita.com/records/how-to-break-a-record
http://www.wikihow.com/Get-Into-the-Guinness-Book-of-World-Records
(written by Carissa Lazaro, edited by Jay Paul Carlos, additional research by Lovely Ann Cruz)