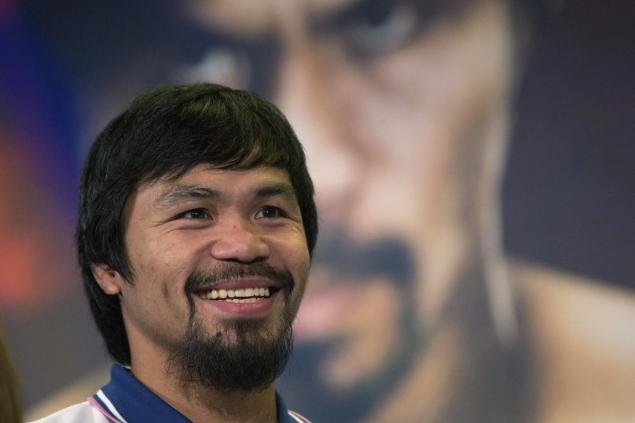 QUEZON City, Philippines (Eagle News Service, May 6) – Like everyone else, I am one of the countless who were disappointed when the Pambansang Kamao, Manny Pacquiao, lose to his arch-rival Floyd Mayweather, Jr., in what was touted as the fight of the century.
I must confess that I am  not really a boxing fan, but like many Filipinos I have been drawn to the story of Pacquiao – a story most of us is familiar with.
It is a story of a young man, who saw boxing as his way of helping his family and loved ones. He endured the pain, the bitterness of loss and has literally offered blood and sweat to finally start his road of innumerable victories until he gained fame, not only in his home country but all over the world as well.
And with the fame came the accompanying wealth, but Pacquiao proved himself worthy of such blessing when he devoted himself to helping his fellow men, especially those in his hometown of General Santos City.
And maybe that is the reason why most of us relate with him. Manny Pacquiao's story is the story of every Filipino, albeit magnified in comparison. Manny Pacquiao is a source of inspiration.
True, his story is not without its downfall. He suffered defeat before, most memorable of which was when he was knocked out by Juan Manuel Marquez, but we Filipinos never stopped believing in him.
As we will never stop believing in him today. He may have lost against Mayweather but he still remains us our hero in these modern times.
(ENS, written by Jay Paul Carlos, additional research by Aimee Mendoza)