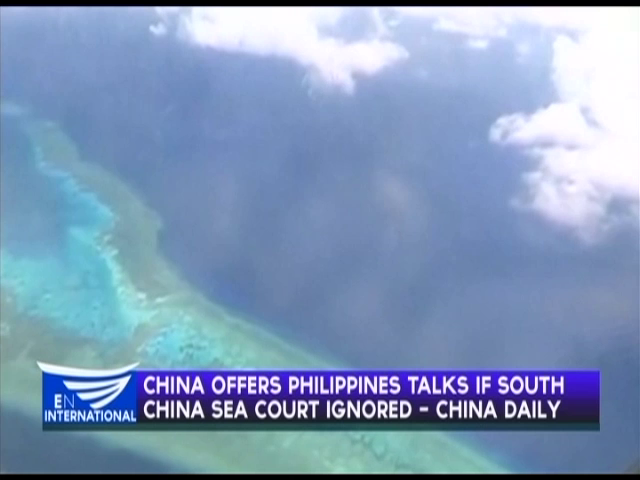 THE official China Daily reported that, China is ready to start negotiations with the Philippines on South China Sea-related issues if Manila ignores an arbitration ruling expected next week on their long-running territorial dispute.
The China daily said negotiations between china and the Philippines could cover "issues such as joint development and cooperation in scientific research if the new government puts the tribunal's ruling aside before returning to the table for talks".
China's main, government-run English newspaper did not name its sources but identified them as "close to the issues between the two countries".
The Philippines brought the case to the permanent court of arbitration in The Hague and a ruling is expected on July 12.
The case contests china's claims to the bulk of the South China Sea, a body of water through which $5 trillion in ship-borne trade passes every year. '
China has said it plans to ignore the court's ruling which would represent a snub of the international legal order.