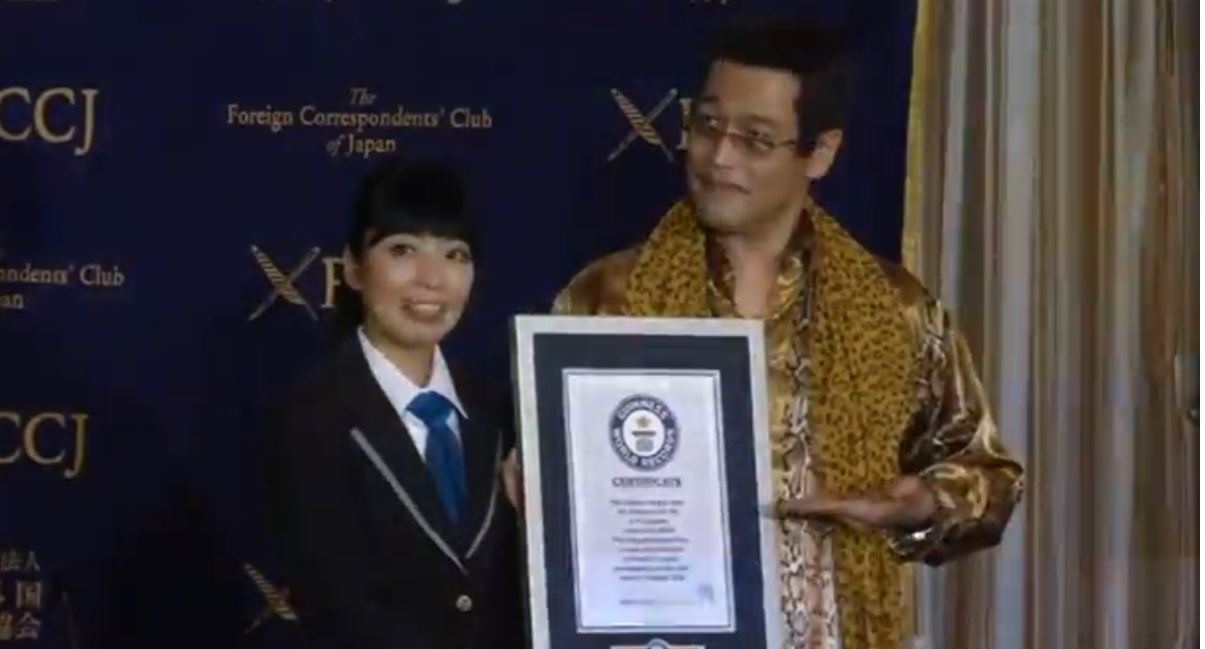 (Reuters) — Japanese Youtube star and singer of the recent hit Pen-Pineapple-Apple-Pen (PPAP), Pikotaro, performed and unveiled the track's long version on Friday (October 28) in Tokyo.
Pikotaro, whose real name is Kazuhiko Kosaka, is known for a quirky music video featuring him miming the joining of an imaginary apple and pineapple with an imaginary pen. The video uploaded in early September quickly went viral, racking up over 600 million views (as of October 26) on Youtube in in just over month.
The song cost only 100,000 yen (949USD) to produce in a rented studio, with lyrics inspired by items he found on the table when he began writing – a pen, an apple, and an opened can of pineapples.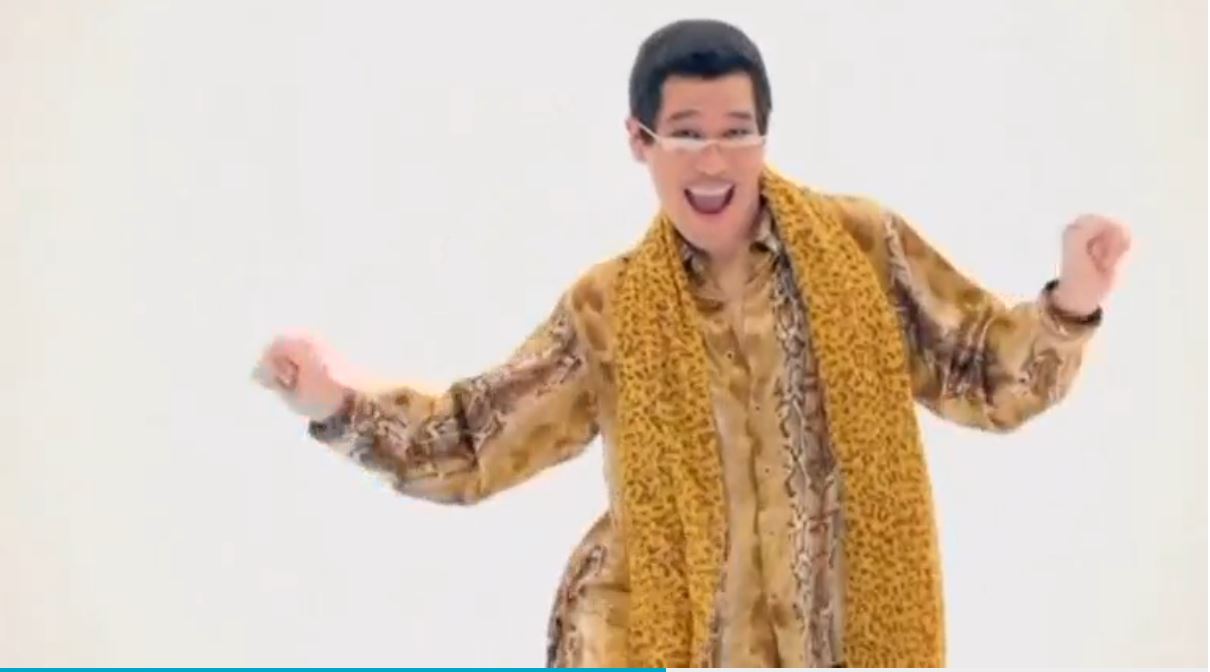 Now, the 53-year-old comedian and DJ's hit 45-second track has been extended into a longer two-minute version.
After showing off some moves in front of the media on Friday, Pikotaro jokingly said his hair had turned from white to black overnight from all the attention he has received.
He also said he was thrilled to see people from all over the world producing covers of his work. He said the Indian version was his favourite, and hoped artists like Ariana Grande and Justin Bieber would do a parody as well.
Bieber picked up on Pikotaro's sensation, which first started circulating among high-schoolers in Japan, and tweeted in late September that it was his favorite video, triggering an explosion in views.
Despite his new-found fame, Pikotaro, when asked if he would do a world tour, responded with jovial skepticism. "Would audiences come? One song is one minute!" he said.
The artist was awarded the Guinness World Record's "Shortest song to make the Billboard Hot 100" on Friday. He also announced he had recently signed a deal with one of the world's largest labels, ULTRA/SONY and CNR Records.
Some of his favorite singers include Stevie, Wonder, Kraftwerk, M.I.A., Mariah Carey, and Ariana Grande, he said.