QUEZON City, Philippines (April 24) – Other than providing a great backdrop for photos, what can these windmills in Pililla, Rizal,  possibly be useful for?
As it turns out, these windmills are actually very important.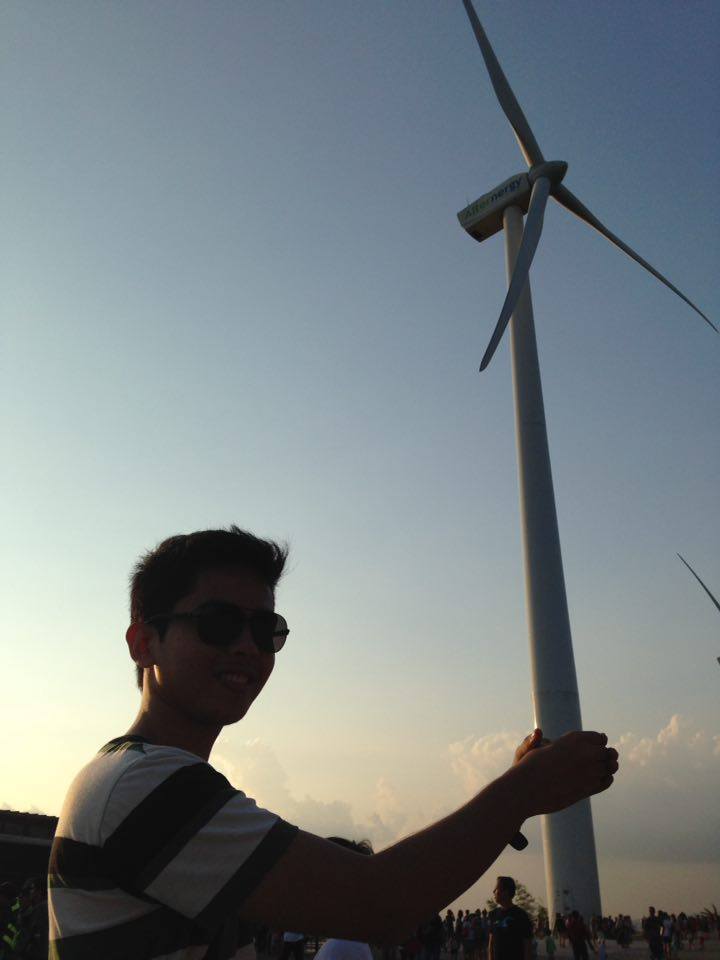 They are part of the Alternative Energy initiative of the government of the Philippines.
The Philippines is no stranger to wind power. For years, the windmills in Bangui, Ilocos Norte reigned supreme and was a popular tourist spot. But aside from its tourism draw, the wind turbines of Bangui were able to provide electricity to the nearby regions.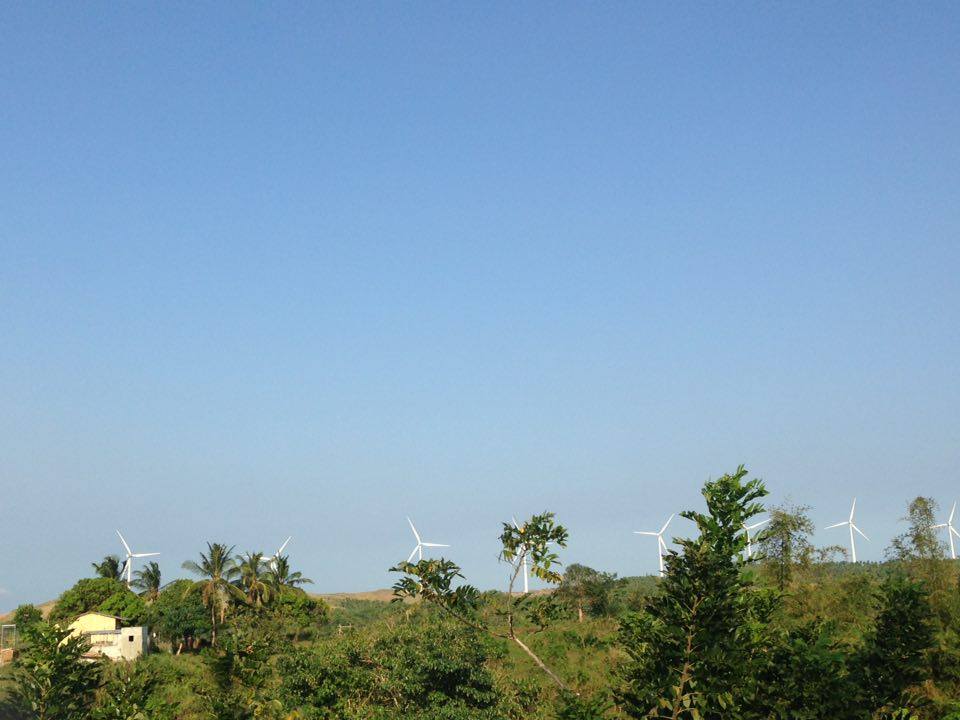 And now the Department of Energy decided to replicate wind power's success in Ilocos Norte in a wind farm that is nearer to the metro.
Traversing the South Luzon Expressway, one can see the twenty-seven windmills. And sure enough, it became an instant tourist draw, attracting visitors not only from nearby towns but from other places as well. Going to the wind farm offers views of the picturesque plains of the Rizal Province as well as the Laguna de Bay. With just its presence, the windmills of Pililla, Rizal already helped the local economy by boosting the tourism industry.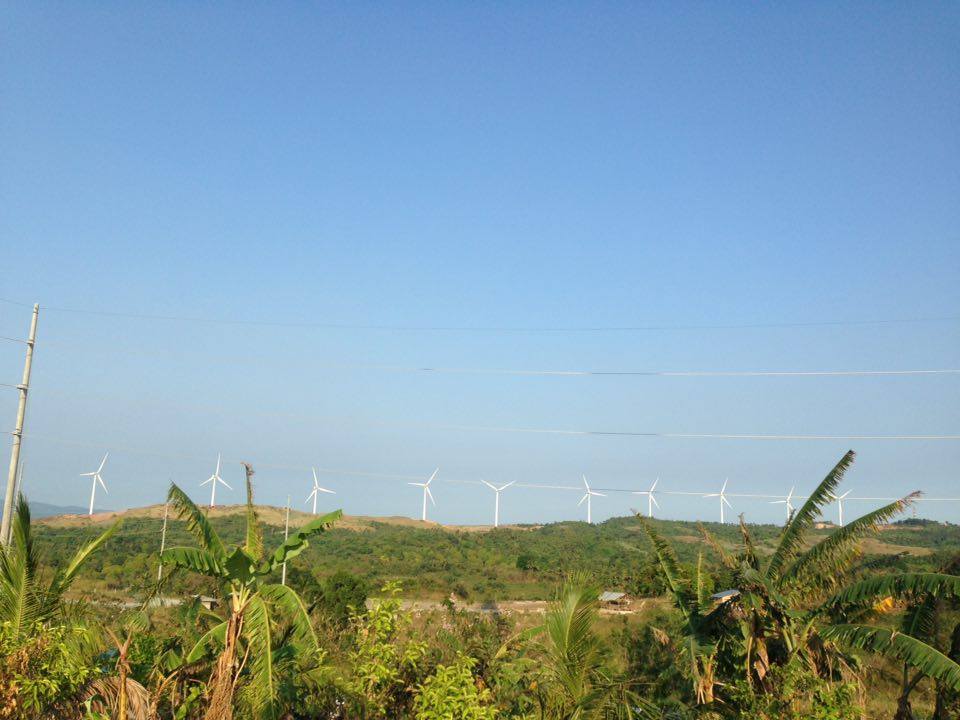 But of course, this is just an added bonus. As said earlier, the true aim of the Pililla windmills is to provide an alternate source of energy. The location was chosen because it was identified as having excellent wind resources.
With every revolution, each windmill creates energy that is used by the nearby areas. Wind power is actually one of the most promising alternate sources of energy as it is renewable, inexhaustible and very environmentally-friendly.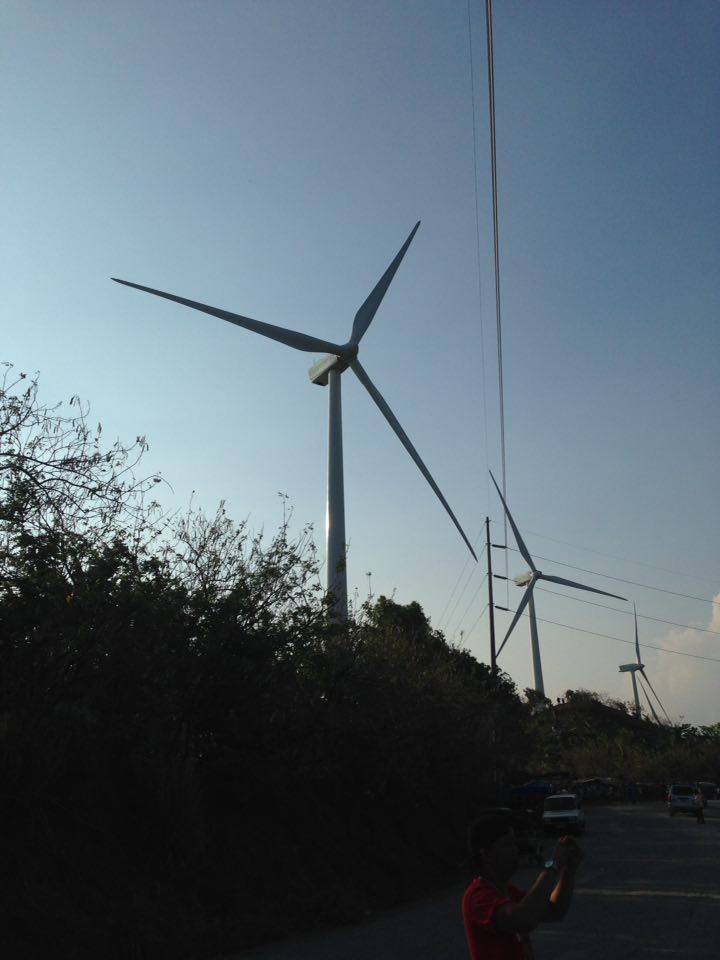 One hopes that the government continues with this initiative. The Philippines was always at the forefront, bearing the consequences of global warming and climate change. It is about time that we also be in the forefront of coming up and implementing workable solutions like the Pililla windmills which not only provide an alternative and clean source of power but at the same time, gives us a picture-perfect backdrop as we record our country's progress towards a cleaner and greener future.
(written by Jay Paul Carlos, photos by Don Samson)