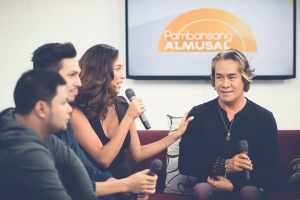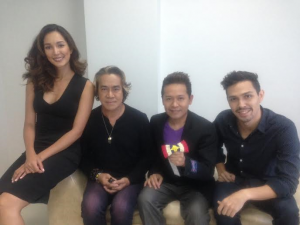 From Left, Bea Rose Santiago (Miss International 2013), John Ablaza, the Author & Marc Nash (International Model).Photo Credit: Alex Tupaz.
by MJ Racadio
June 07, 2016 (Eagle News Services) Quezon, City Philippines.
John Ablaza, known as the Philippines' First Eco-Couture Designer, is taking the fashion world by storm.  Ablaza is also the only Filipino designer who staged four fashion shows in the U.S. in 2015.  This and more including the latest about Miss International 2013 Bea Rose Santiago and what she has been doing lately will once again be shown on Eagle News International: Showbiz, tonight on Net 25 9-10PM Philippine Standard Time.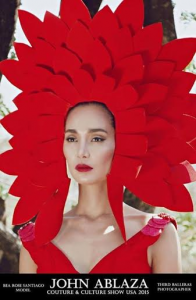 Live Streaming: http://eaglebroadcasting.net/net25live