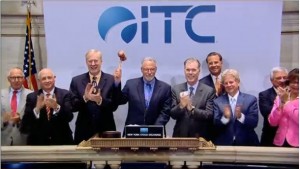 AUGUST 21 (Reuters) U.S. stocks fell in choppy trading on Wednesday (August 19) as minutes from the latest Federal Reserve meeting highlighted concern over the state of the global economy, driving markets to question the likelihood that the Fed will raise rates next month.
The minutes showed policymakers continued to express broad concerns about lagging inflation and the weak world economy even as the U.S. job market improved further. Market expectations for a Fed hike in September fell from one in two to roughly one in three after the minutes were published.
Utilities stocks, sought by investors when Treasuries yields are seen remaining lower for longer, sharply outperformed the benchmark index with a 0.4 percent gain.
Energy stocks posted the most losses on the S&P 500 as crude oil fell 5 percent on the day, even as the U.S. dollar also weakened.
A delay in the start of the tightening cycle is seen as supportive of equities. However, concern about the strength of the global economy, specifically regarding China, kept pressure on commodity prices and weighed on stocks in the energy and materials sectors.
The Dow Jones industrial average fell 162.61 points, or 0.93 percent, to 17,348.73, the S&P 500 lost 17.31 points, or 0.83 percent, to 2,079.61 and the Nasdaq Composite dropped 40.30 points, or 0.8 percent, to 5,019.05.
Major indexes had fallen more than 1 percent in late morning trading but the Nasdaq and Dow industrials briefly turned positive after the release of the Fed minutes.
Fed officials were concerned about "recent decreases in oil prices and the possibility of adverse spillovers from slower economic growth in China," according to the minutes.
Those concerns may have increased since. China devalued its currency nearly two weeks after the Fed meeting in a move seen by some as an attempt to energize exporters, while U.S. oil futures have fallen roughly 17 percent since July 29, the second day of the Fed meeting.
Materials stocks fell 1.2 percent as copper touched a six-year low on persistent concerns about slowing growth in China.