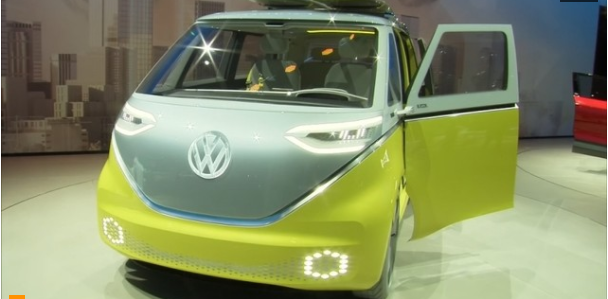 (Reuters) — 40-billion-dollars is roughly the size of Jordan's GDP.
And that's also the amount of cash Volkswagen is going to splash in the next 5 years
to gain ground in the electric and driverless car race.
"We are seeing the first successes of this strategy. Volkswagen is in robust health. This is, above all, the result of great teamwork." Volkswagen Chairman, Hans Dieter Poetsch, said.
Competition in the sector is strong and VW has ambitious plans.
The spending will cover factories updates and the development of more than 80 new electric models by 2025.
The group has also already committed to offer an electric version of each of its 300 group models by 2030.
But while it tries to shape its future
Volkswagen is also still dealing with its troubled past.
hoping to get over Dieselgate sooner rather than later.
"Volkswagen has made significant progress on the legal front. So it's time for a new chapter and you know what we're seeing is almost the beginning of a return of the VW of the past with these long term CapEx plans. There are some remediation still remaining in there in some of these expenditure intentions but it's almost looking beyond that as well towards what they're going to do strategically as a carmaker in the 21st century now." Market analyst, Ken Odeluga, said.
Clouding somewhat those prospects a new probe has emerged.
The US is opening an investigation into potential air bag failure in 415,000 Volkswagen vehicles
This, after the German automaker issued a recall for the same issue in 2015.