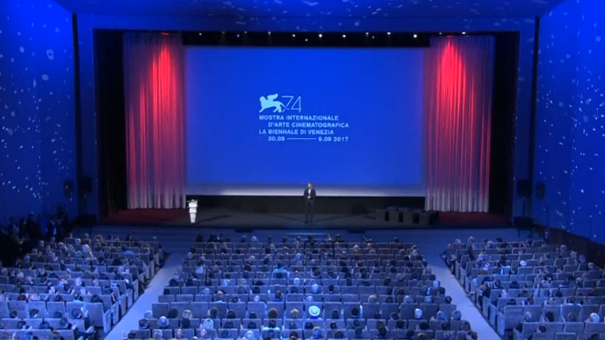 VENICE, Italy (Reuters) — A gala ceremony and Alexander Payne's "Downsizing," a satire about shrinking humans to five inches tall as a solution to over-population and global warming, opened the Venice film festival on Wednesday (August 30).
Payne and his leading stars, Matt Damon, Kristen Wiig and Hong Chao were given a warm applause ahead of the film's world premiere in front of guests including Italian President Sergio Mattarella.
Also on hand at the ceremony were this year's jury president, actress Annette Bening and her jury of international film-makers who will be choosing the winner of the coveted Golden Lion prize awarded on Sept. 9.
The Venice festival is considered a launching pad for the film industry's award season, having premiered Academy Award winners in its last four editions.