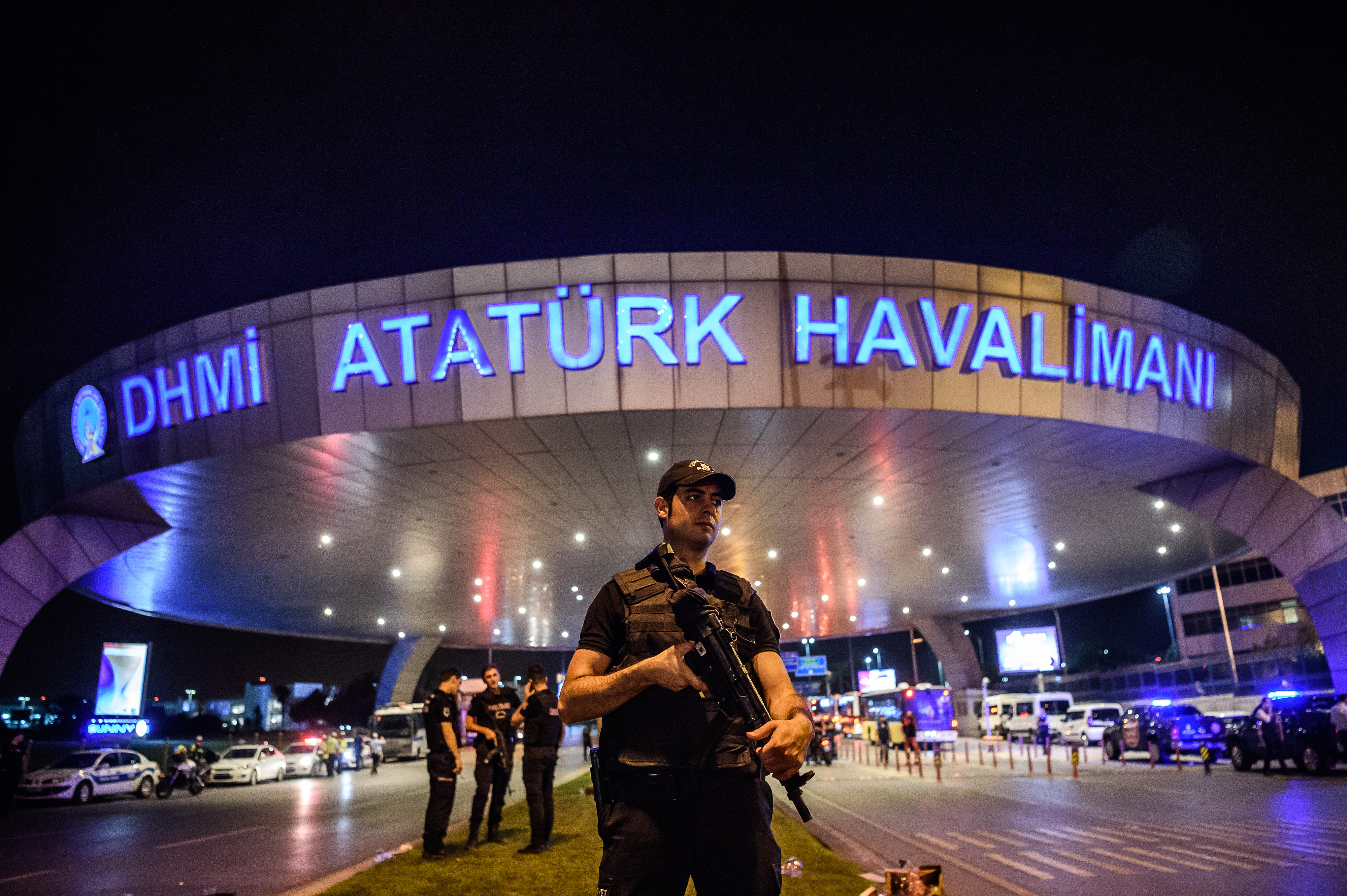 WASHINGTON, United States (AFP) — The United States on Tuesday condemned what it called the "heinous" bombing and gun attack at Istanbul's Ataturk airport that left at least 36 people dead, pledging "steadfast" support for Turkey.
"Ataturk International Airport, like Brussels Airport which was attacked earlier this year, is a symbol of international connections and the ties that bind us together," White House spokesman Josh Earnest said in a statement.
"We remain steadfast in our support for Turkey, our NATO ally and partner, along with all of our friends and allies around the world, as we continue to confront the threat of terrorism."
State Department spokesman Mark Toner said the attack was "only the latest in a series of attacks aimed at killing and maiming innocent civilians."
"Such attacks will only reinforce our determination to work with the government of Turkey to counter the scourge of terrorism and support all those across the region who are working to promote peace and reconciliation," he said in a statement.
Hillary Clinton, the presumptive Democratic presidential nominee, said in a statement that "all Americans stand united with the people of Turkey against this campaign of hatred and violence."
"Today's attack in Istanbul only strengthens our resolve to defeat the forces of terrorism and radical jihadism around the world," she added. "And it reminds us that the United States cannot retreat."
Her rival Donald Trump, the presumptive Republican nominee, said the threat of terrorism "has never been greater."
"We must take steps now to protect America from terrorists, and do everything in our power to improve our security to keep America safe," he said in a statement.
The Federal Aviation Administration has grounded all flights between the United States and Istanbul, US media reported.
The Port Authority of New York and New Jersey — which oversees transportation infrastructure for the two states — said it has added high-visibility patrols equipped with tactical weapons and equipment at Kennedy, LaGuardia and Newark Liberty airports.
"The agency continues to monitor the situation in Turkey and is collaborating with federal, state and local law enforcement partners to include the FBI Joint Terrorism Task Force," the agency said in a statement.
The triple-suicide bombing and gun attack was the fourth deadly bombing in Istanbul this year. The government has blamed previous attacks on both Kurdish rebels and the Islamic State (IS) jihadist group.
© 1994-2016 Agence France-Presse